Today, I will compare Raycon E25 vs E55 wireless earbuds for your COMPLETE GUIDE.
Now, you may already know about Raycon Inc. Over the years, they have manufactured a variety of earphones.
So, it might seem like the two wireless headphones are the same. But there is a difference in how they look, feel and sound.
What are the differences between these wireless earphones, and which is the right one for you? Keep reading if you want to find out which one works best for you:
😏Raycon Everyday VS Performer: Who Wins?
The Everyday E25
Specifications
Hassle-free wireless experience
Maximum connectivity range of up to 33 feet with Bluetooth
Ergonomically designed for a comfy fit in
Lightweight and highly secure
Straightaway 6 hours of playback time on a single charge
Approximately 24-hour battery life, including compact charging case.
High-fidelity sound performance with a deep bass
IPX6 coatings make it waterproof for multipurpose usage.
Diving Deeper
While reviewing, I always wondered whether to start by unboxing the whole package and let you imagine the whole procedure of taking out the box, unwrapping them, and finally getting to the points simultaneously.
The Performer E55
Specifications
Two-step pairing technology for an amazing wireless experience.
Wireless charging facility
7 hrs of playtime with 30 hrs extra on the charging case.
Fatigue-free ears due to their lightweight fit-ins.
The latest chipset technology.
Bluetooth 5.0 with a maximum connectivity range of up to 30 feet away.
Immensely satisfying deep bass
Diving Deeper
If you watch a lot of YouTube or listen to many podcasts like me, then you've almost definitely heard of Raycon earbuds.

You've probably also noticed that they sponsor a ton of content. These Bluetooth earbuds claim to be the next wave in wireless audio and promise superior sound at a fraction of the cost.
Also Read: Boltune Earbuds Review
😉Raycon e25 vs e55: Quick Differences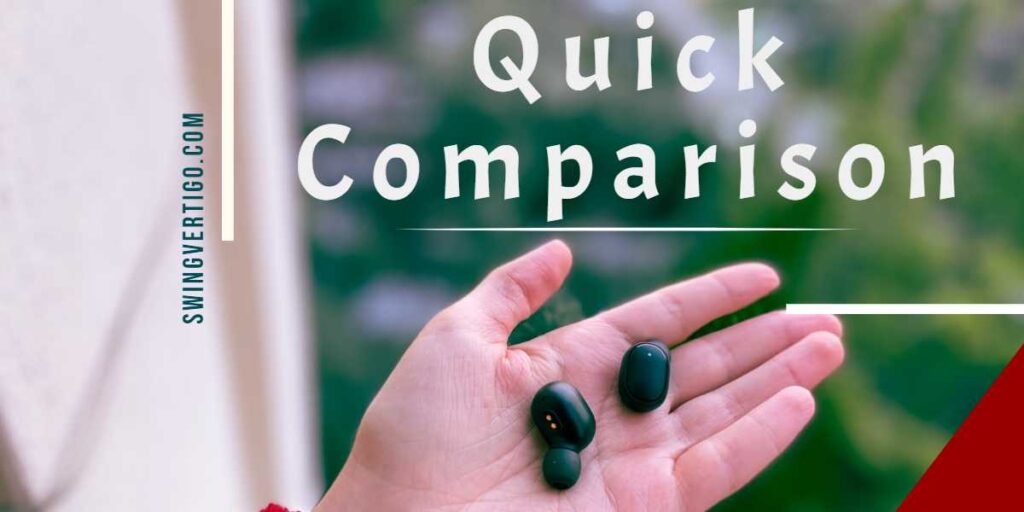 Features
RAYCON e25
RAYCON e55
Special features
Airoha chip
Deep bass range
IPX6 Waterproof
6H playtime per charge
Built-in microphones
Bluetooth 5.0 stereo earbud headphones
Touch control
Same as e25
Connectivity technology
Wireless
Wireless
Wireless communication
Bluetooth
Bluetooth
Color Options
Black and Red
Black and Red
Product dimensions
2.25 x 1.5 x 1.1 inches
6.81 x 4.37 x 1.85 inches
Item weight
1 ounce
9.6 ounces
Item model number
E25
E55
Playtime with charging case
24 hours of battery life
30 hours of battery life
Price Comparison
Check here
Check here
Also Read: Best Music Devices To Listen Music While Swimming [Rated]
🥳Raycon e25 True Wireless Earbuds
 Truly Wireless
Deep bass
Satisfying ambient sound
Easy customization options through the touch panel
 A comfortable ear design.
6H playtime per charge + Extra 24H with case
 Bluetooth 5.0 Stereo wireless earbuds
The Complete Outlet Of Raycon Inc.
So, let's dive in.
Raycon earbuds are always nice. I will not lie here; the exterior design consists of what is honestly a pretty solid build. It's so glossy plastic, but it feels pretty sturdy for what they are.
This time this particular pair doesn't have any of your hooks. I prefer this over e55 hooks because they feel much lighter and are more comfortable.
Also Read: The Smart Raycon Earbuds Cleaning Guide In 2022 [Step-By-Step]
😼Stunning Design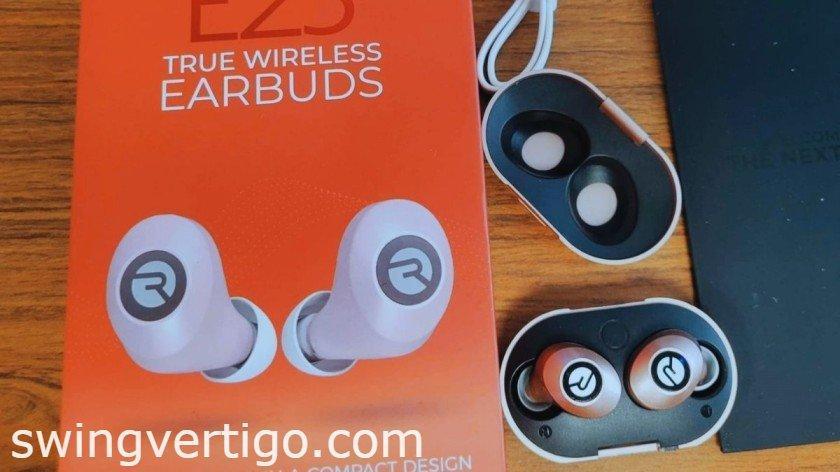 The case is made of matte soft-touch material that feels nice in hand. This is a small package that will fit in just about anyone's pocket. That's a pretty fantastic design.
😅Don't You Count Comfort As Your First Priority?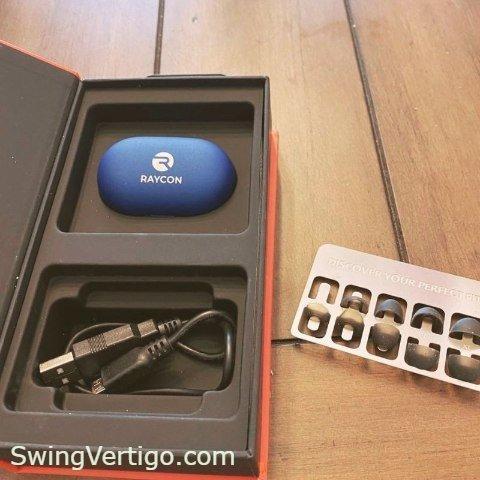 I can even say that these are incredibly comfortable with the medium size of your tips. They are bare, with no hooks; I can wear them all day.
These are very easy to travel with because of their size and lightweight package.
🤫Beware of Some Drawbacks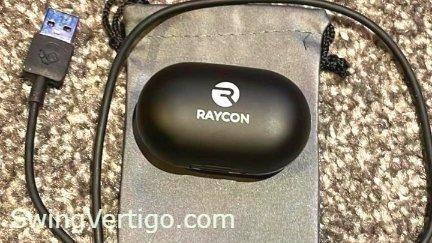 However, this is when things start to fall apart just a little and then go downhill from there.
They are not sweat-resistant, and there is no wireless charging on the case.
Again, you get no USB-C port but only micro USB, and the worst part is a single physical and hard-to-press button for gestures.
Unfortunately, it would help if you constantly shoved it into your ears to press the button for playing and pausing; such an uncomfortable experience.
Also Read: How To Find Lost Raycon Buds
🥳Binge In With This Perfect Sound System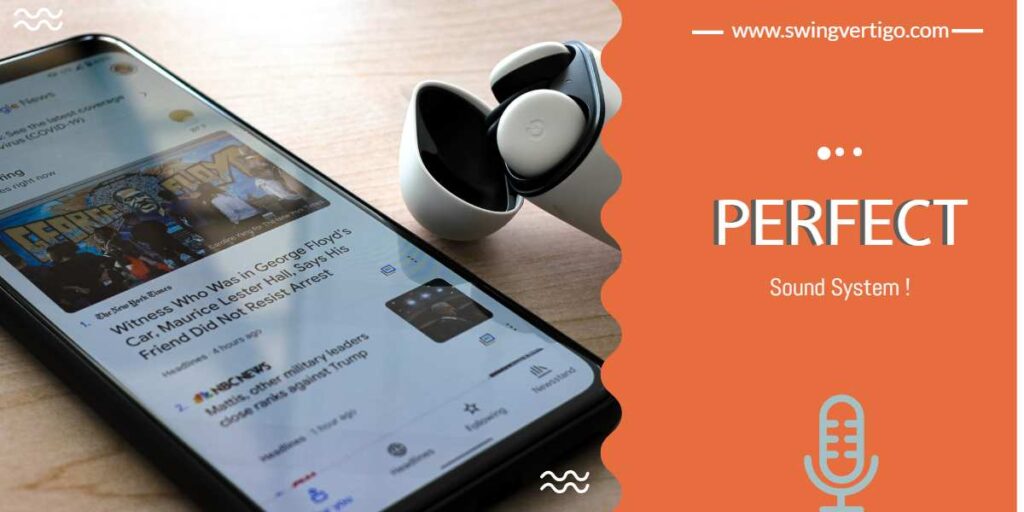 Now let's go ahead and talk about sound quality.
They sound quite like their e55 pair, meaning you might have a muddy feeling about them.
It's pretty nice for hip-hop, but if you also listen to metal, the metal of all kinds, these will muddy up the drumbeats completely and entirely drown out the rest of the music.
According to me, it's not a very good music-listening experience unless you're listening to very heavy bass. You get to hear some clarity with vocals and other instruments but as soon as there is any hint of low end, forget it. It's not worth it.
---
---
I am not saying it proudly or loudly here, but I wanted to like the sound.
🔋Do or Die, That's The Life of a Battery!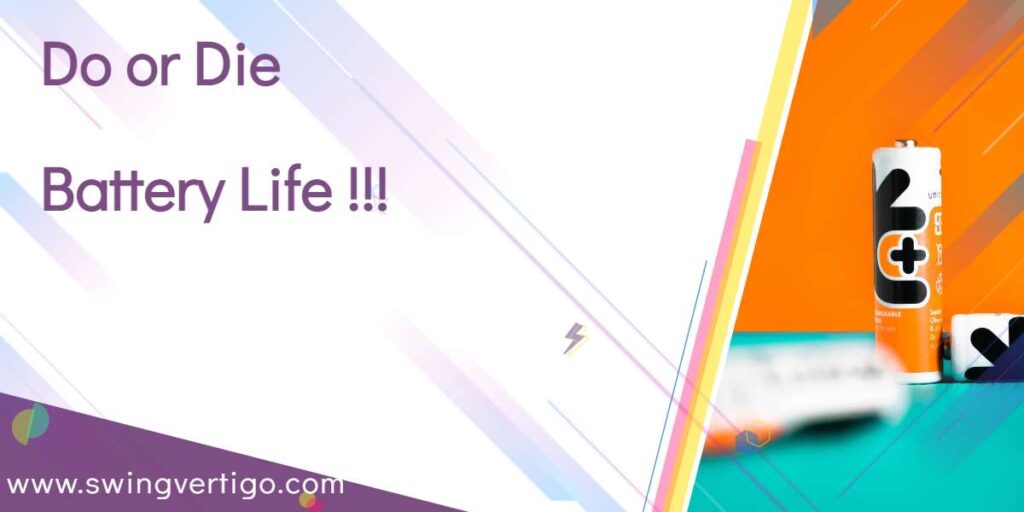 Battery life is a pretty good point for them, though. You get around 6 hrs of listening per charge for up to 24 hrs of battery life. That's fair enough for me.
👀What's The Plus Point? Drawbacks Vanished!
Apart from all these, we have an upgraded version of e25s; they seem to have fixed some issues.
This time they toured a drastic change in the sound signature going from being bass-heavy to a more balanced sound signature.
That was my biggest complaint earlier.
So, when you open up the magnetic lid, find a container with documentation and a sticker.
Then underneath that, you will find the Recon e25 pros sitting right on top, and you can pick them up to check out the inside of the case.
😎Additional Features: Elegant Accessory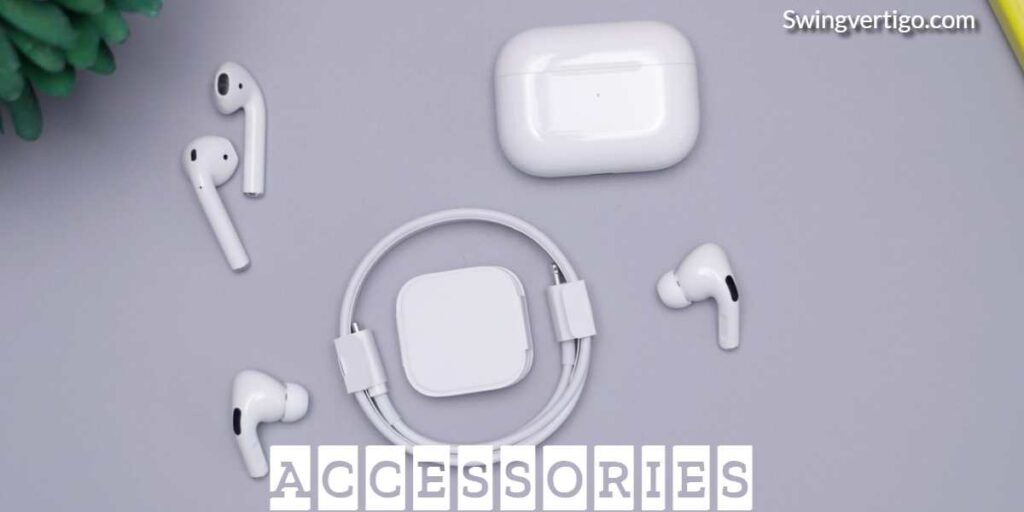 Then you will find the actual earbuds. There will be accessories like the lanyard, USB-C cable for charging, and ear tips of different sizes.
The sheer design of these Bluetooth earbuds consists of a solid and sturdy brushed matte material that does feel strong in hand. They are so very lightweight.
They generally feel nice, and you will find the signature Reycon logo on the physical button. I may have become passive-aggressive about the last facts, but it is not what I expected. I will get into that soon.
The case itself is built on plastic and has this soft-touch material texture all across it.
😉LED Is The Real Kicker! Sneak In To Know More
This time it features four LED lights for the battery indicator, which is nice, but you will also get a USB-C port and wireless charging which is the real kicker.
This is pretty cool, and while the case isn't built to such a degree that I call it premium, it's got many genuinely valuable features that I can't ignore. This was one of the most significant improvements earlier, for sure.
Now in terms of comfort, these are immensely good. They sit very nicely and tightly in my ears and are pretty tricky to shake off during workouts or anything.
I'm pretty comfortable wearing them for more extended periods as a result. I think that you will too.
They just nailed the comfort factor and fit me here for sure.
🎼Physically Set At The First Touch!
Now I wanted to talk about the touch on that physical button from before because this does have to do with comfort to an extent.
That was one big complaint I also had when I wanted touch-sensitive buttons instead.
Since, with a lot of Bluetooth earbuds, and a happy physical button, it is quite uncomfortable to have to press them onto your ears. Because every time you have to interact with them and you press them.
You just put the earbuds even further into your ears, which I don't like. While they kept a physical button, it is much softer and easier to press, which is fine.
It doesn't bother me to press it as it is honestly not tougher to press the button to play or pause music.
😌Good Gestures Are Always Eye-catching 
As you interact with the rest of the gestures and it's almost more like a light tap, and that's honestly worth nothing.
This is an excellent middle ground, I'd say, and is no longer an issue for me, but I'd still like touch-sensitive on the e55s pros.
🤵Expand Your Usage Arena
Now we'll talk about some of the features of this pair. We have already upgraded the water resistance rating from IPX4 to IPX6, which is always welcome.
🙉 Noise-Cancelling Microphones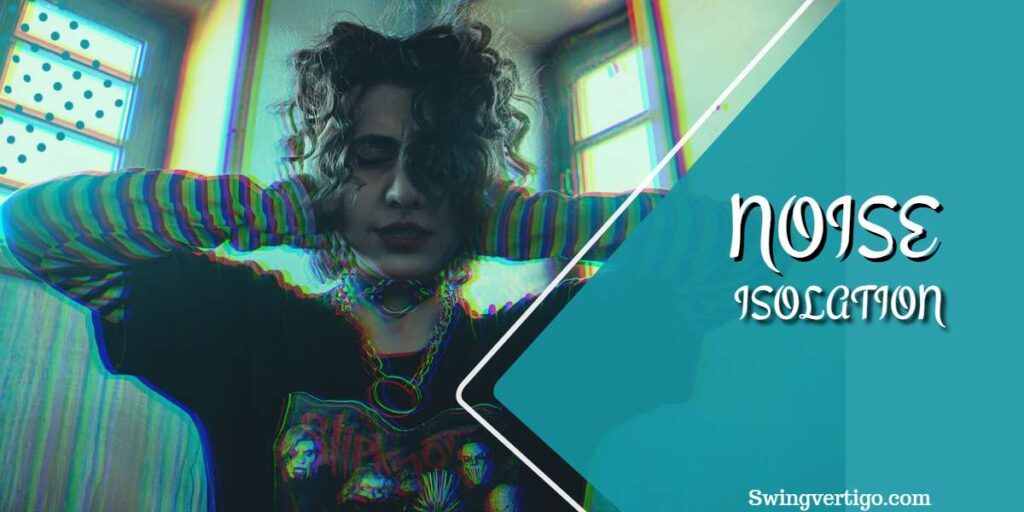 They also claim that the microphone is much better than before, and it appears to be a good pair of earbuds for phone calls I have had with colleagues and family members.
Again, this mic blocks extraneous noises very effectively.
They have had no issues hearing me, and that's good enough for me again. As I mentioned, there will also be wireless charging and a USB-C port, which is another significant improvement here.
🔊A Good Bass And Treble, What Else Do You Want?
So, now let's go ahead and talk about sound quality. This is the essential part of this review and where I will be more critical.
I will start with the good things here. One thing contributing to your overall listening experience is wearing these regularly and going outside.
Splendid passive noise isolation from these Bluetooth earbuds is seriously some of the best in the business. I can hardly hear anything, even when my music is paused; I love that.
But when it comes to sound itself, they claim to offer a more balanced ambient sound at this time. I didn't get that at all from despair.
The sound output still shows an overemphasis on the bass range. However, if I were to describe them, maybe a little more accurately, they don't sound the same. They are less bass-heavy than the previous e25s, but they greatly lack the mids and the highs.
Still, other instruments that aren't bass-heavy get mixed up, and it's a bit chaotic to listen to.
🎚️Grab It For An Easy Listening
Since there is hardly any audio separation going on here, the vocals tend to get lost and aren't easy to hear.
Depending on what genre of music you're listening to, I didn't enjoy listening to metal with these, but hip-hop had a well-balanced response since it was not so muddy, and the bass was more pleasant for the most part.
However, I believe Raycon Inc. struggles to tune these to sound balanced enough to make most genres pleasurable.
It does show this time; they are not balanced but still pretty bass-heavy, similar to the last pair but slightly more toned down in that sense.
And that's how I would describe the sound.
I think you will have a pretty good time here in terms of battery life. You get a total of 24hrs of listening with the charging case, but you should expect about 5-6 hrs of battery life for every full charge.
However, I have no complaints here, and I have already summed up all of my issues with this pair in the music test.
If I were to nitpick a little bit, I would probably ask for a sturdy build regarding the case itself, but that's really about it.
Most of my issues lay within the sound quality, which is why I talked about it so much.
🙂My Honest Feedback on Raycon's The Everyday E25!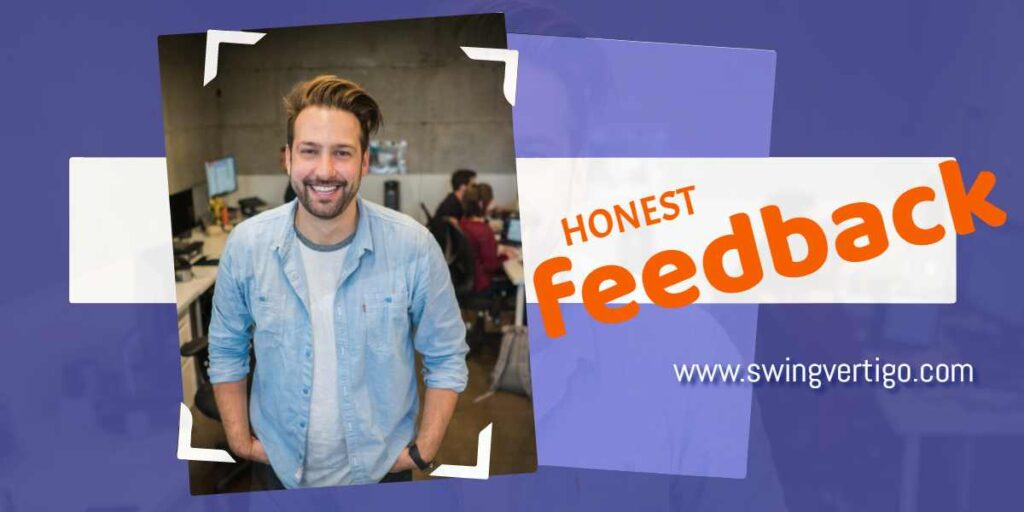 So, in conclusion, I think that Raycon Inc. took a lot of the feedback seriously from the tech review community and tried to implement many of these changes onto their Bluetooth earbuds, which is noticeable.
In my opinion, I have to commend them for doing a great job of implementing many of these changes quite well.
I mean, now we get a USB-C port for wireless charging, an even more comfortable pair, and better gesture controls through a softer button, which I'll call the middle ground button.
Battery life is still great, with pretty excellent passive noise isolation, so there isn't too much to complain about when it comes to everything else.
However, because of the sound quality, I struggled to recommend these to people who want a good listening experience, especially with music.
I wouldn't consider myself an audiophile by any means. But I think Raycon earbuds have come closer to the ideal wireless headphones sound-wise.
I think they still have an excellent way to go, and that should be the focus for the next pair because I know that we will see another upgrade in the future, considering how well they are doing. You may listen to bass-heavy music if you don't really care about sound.
I can recommend these because everything else about them works excellently, and hip-hop is enjoyable with the reduced bass.
---
References For Smartys:
---
Honestly, compared to last year's pair, if you're listening to virtually any other genre, you might struggle to like these, and they still feel tuned for bass-heavy music, so do consider that.
😇Raycon E55 Earbuds
True Wireless Bluetooth Earbuds
Bluetooth 5.0 Stereo wireless headphones
Touch controls
Amazing battery life – charge on the go
Lightweight, secure & comfortable fit
Pleasant reproduction of rich and high-fidelity sound with a powerful and deep bass
🙋‍♀️First Up, My Priorities!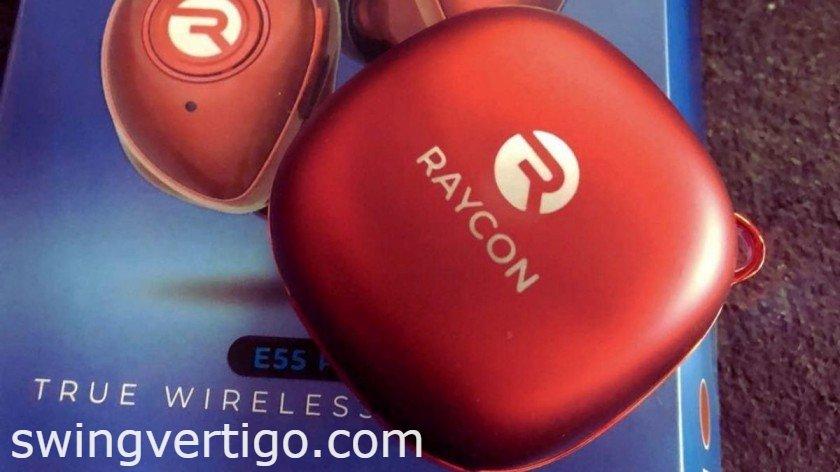 I wanted to write a review on them for two reasons. And mind you, I intend to stand true to my pledge:
Firstly I want you all to know about them to have better audio quality at a fraction of the price.
Secondly, if they are not as good as they claim, I want you to know what you're actually buying or even considering buying before spending your money on something just because you saw an ad on the internet.
🗃️The Case Design, Immensely Adorable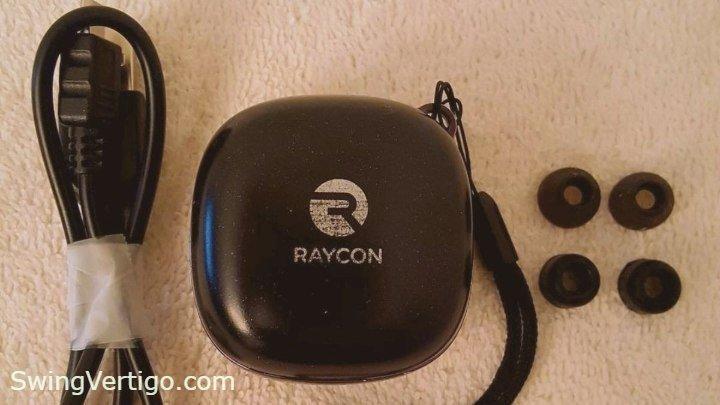 The case is surprisingly small; you might be happy to know a loop on the top right corner if you want to put it like a strap on here and hang it on a backpack or whatever you want.
On the left side, it has a USB-C charging port, which is good. While on the bottom, it has qi wireless charging.
💧Resistants Are The Key Points
Now, these are IPX4 water-resistant. The earbuds themselves are relatively small. It looks like they have five different gel tips to fit your ear ideally.
On the top of the earbud, they have a kind of plastic wing that sticks in your as far as comfort goes.
🤤Comfortable Built-In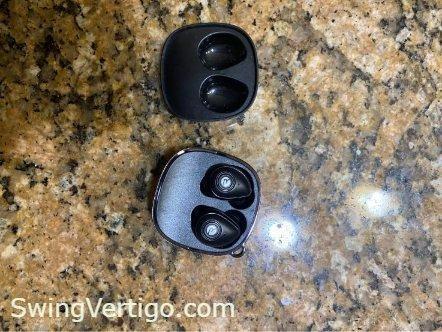 I'd say they do a decent job and are not uncomfortable. You can wear them for a couple of hours without any discomfort.
🤓Don't Forget The Compatibility Check!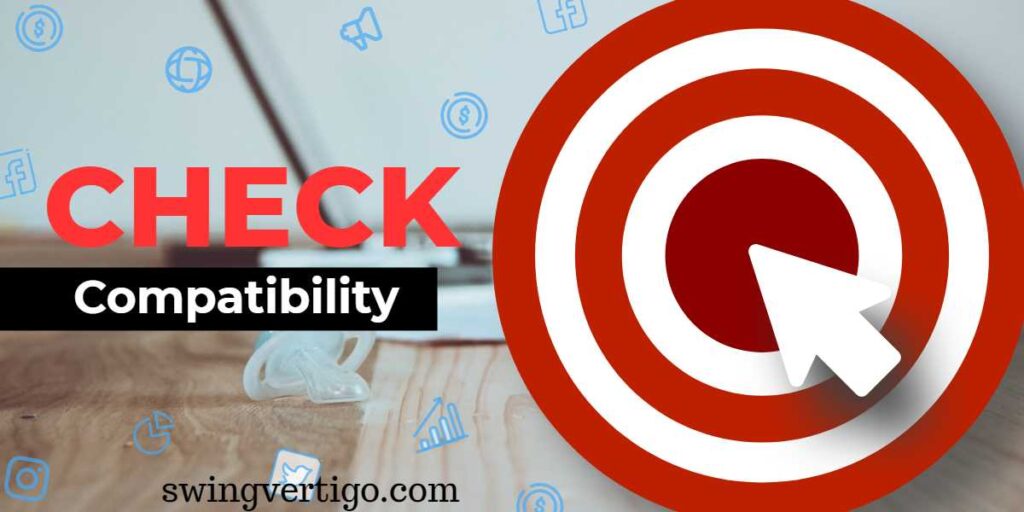 You can also do a headshake test and check whether it falls off your ears. So if you're looking to go for a run with these, I don't suspect you'd have any problem.
Outside, we have a physical button, which is my only complaint about its physical design. You have to push it relatively hard to get it to work.
There is an LED on the outside as well too. It will flash red and blue when it's in pairing mode; otherwise, just blue when it's connected.
In general, on the inside, we have two nodes. They do not have any proximity sensor, so there is no autoplay or auto-pause feature; that's one drawback.
▶️Perfect Playtime, As Far As I Know
They claim to have 36 hours with 6 hrs in the earbuds themselves. Regarding audio quality, when you listen to music, the e55s are extremely muddy. They have a massive emphasis on bass, and the bass is more on the boomy side, which is not that tight, which gives them somewhat of a dark sound.
There is also a relatively shallow depth and weak instrument separation in e55s.
Now I wouldn't say I like how they are using micro USB charging. I think that is unacceptable in 2023.
🥇Extraordinary Audio Quality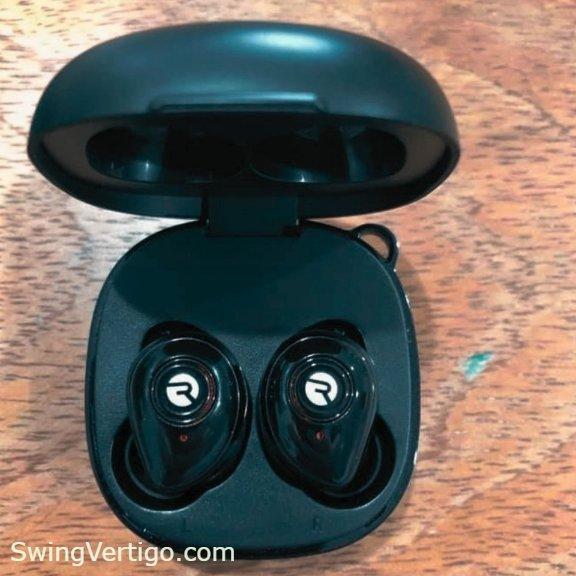 Now having a single microphone on each earbud versus a dual microphone sets these back as far as audio quality goes on phone calls; I'd say it's far from ideal.
And the audio quality for listening to music is also not something I'd write home about now; those are all the drawbacks with these earbuds, but there are quite a few positives as well.
So, first, I like the compact design of the case. They have a very long battery life, and they are very small when they fit in your ear.
🤭Unignorable Pricing At The First Sight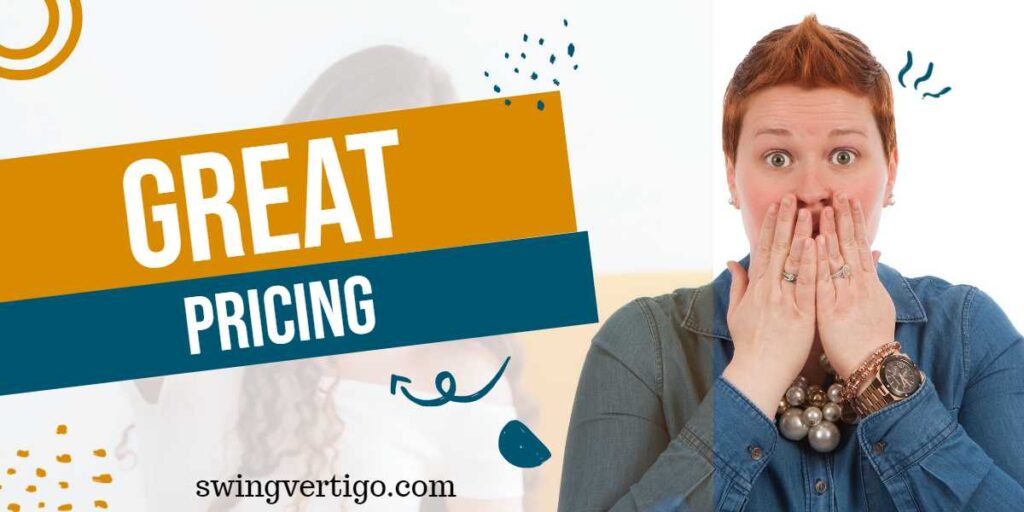 So considering the e25s are selling for 80 dollars, we can give them a pass in a few of the cons, but the overall sound quality of these is so bad that I can't recommend them.
E55s have a much more modern design with a water resistance rating, wireless charging, and USB type -C. Now, these certainly have more to like about them, but of course, that comes with a much higher price.
📞Call Quality, What Customers Find Dissatisfying?
They, too, have quite a few drawbacks, which lead me to recommend these besides only having a single microphone which means that the quality of incoming calls will be relatively poor.
They also don't have any ear detection for auto-play and pause. Neither the e55s nor e25s has an app, which would mean that you cannot customize these; on top of that, you cannot change the equalizer.
---
References For Nerds:
---
🎗️Final Verdict On Raycon E55 vs E25 Earbuds!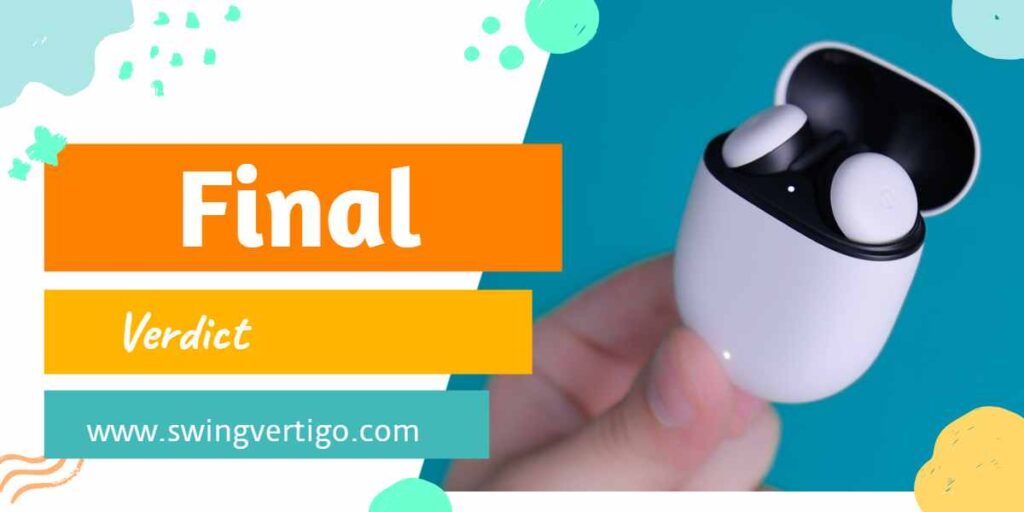 Coming towards the end of this Raycon e55 vs e25 comparison, the overall verdict on Raycon earbuds is that you will probably not be disappointed if you buy them.
Still, there are better earbuds out there to buy. I think they claimed, in the beginning, that they would be better looking.
They are going to be cheaper, and they are going to sound the best on the market. And out of those three, I think they are aesthetically pleasing overall.
But everything depends on your matter of preference. Anyway, share your thoughts on my Raycon Performer vs Everyday comparison in the comments box.