Today, we are going to find the best earbuds from Tozo T6 vs T10 comparison.
Whether you are concerned about specification details or pricing, we have got you covered in this most comprehensive Tozo T6 Vs Tozo T10 comparison on the web.
So let's dive right now and see who stands out!
Tozo T6 vs T10: Which Is The Best Budget Earbuds?
Image
Product
Price

Tozo T6Better Battery

Delivers in-call stereo sound with super-convenient touch controls!
Gel-flexible earcaps with expertly designed super-lightweight design to hold your earbud firmly in your ears!
IPX8 Waterproof TWS & Bluetooth 5.0 Earbuds with a case to charge on the go.
Best suited for audiophile music listening like a pro!

Check PriceFull Review >>

Tozo T10 Budget Buds

Offers Hassle-Free Music Listening, one-step pairing with Brilliant Noise-Reduction!
Super Lightweight + Ergonomically designed for convenient listening like never before!
Delivers Natural and Authentic Hi-Fi stereo sound quality with powerful Bass Performance!
IPX8 waterproof and sweatproof design for your favorite musical showers!
Laced with the most advanced Bluetooth technology with wireless charging

Check PriceFull Review >>
As with human evolution, with each passing day, we have seen many inventions in the past. But, as we all know, from telephones to mobile, wired earphones to wireless earbuds, in tech space, we have seen the greatest revolution in human history all take place most swiftly. Luckily, we all belong to this 21st century to enjoy all this technology.
With that being said, I want to introduce our readers today to our new Tozo wireless earbuds review for Tozo T6 vs T10, which has been so popular and trending since its launch.
---
Also Read: Singers Wear Earpieces. Reason? [Hint: Not For Show 🙂 ]
---
The reality is, despite a few misses, TOZO has been making slow progress in the past few years, and now it's a brand that takes a piece of the wireless earbuds market.
Anyone investing their hard-earned money would like to know how to choose the best earbuds or the factors we should look for before buying them. Don't worry if nobody hasn't told you before; we are here to help you out.
Build Quality: One should look for overall durability and longevity. The earbuds should withstand extreme and harsh conditions for extended periods.
Sound Quality: Anyone interested in buying brilliant earbuds should look for excellent overall music, phone calls, or video audio quality.
Comfort: The ability to stay relaxed without itchiness, discomfort, or ear pain for an extended time.
Noise Cancelling: In a world full of noises, if you are not looking for how well the active noise-canceling or noise-isolating abilities are, you miss something worth looking for.
Battery Life: How long the pair of earbuds' battery life is at full charge. Wired earbuds have no battery life at all.
Some Added Features: Bluetooth wireless capabilities or an integrated microphone for phone calls can be a few examples of additional functionality provided by earbuds.
So, let's get started without wasting a single pie of your time:
What is the difference between TOZO T6 VS T10?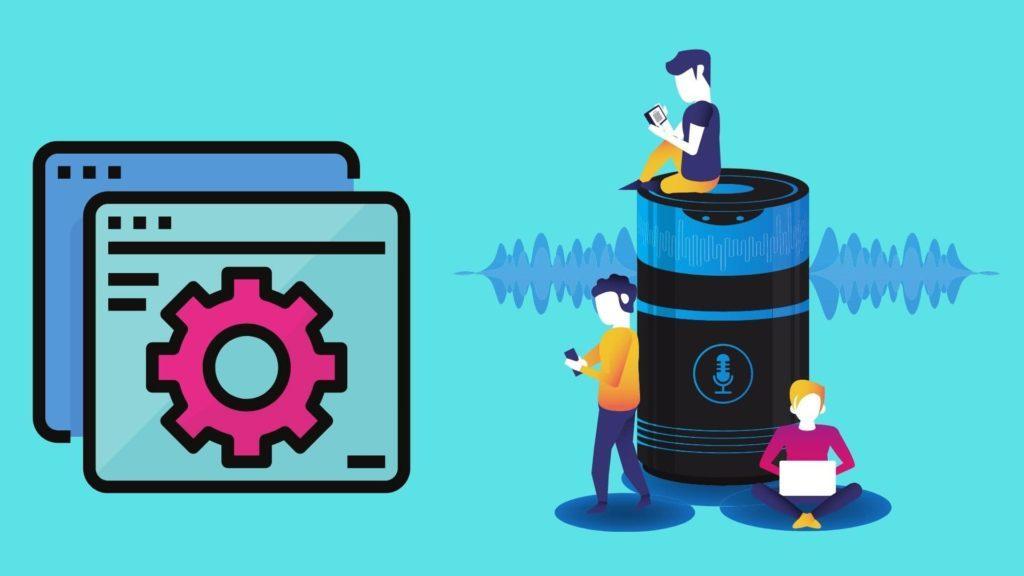 | | | |
| --- | --- | --- |
| Specification | Tozo T6 | Tozo T10 |
| Bluetooth | 5.0 | 5.0 |
| Bluetooth Range | 25-40 feet | 25-40 feet |
| Dimension | 0.59 x 0.79 x 0.59 inches | 1.04 x 0.99 x 0.66 inches |
| Drivers | 6mm | 8mm |
| Charging | Wireless Charging and Micro USB | Wireless Charging and Micro USB |
| Wireless Charger in the box | Not Available | Not Available |
| Battery Lifespan | 5-6 Hrs | 3-4 Hrs |
| USB Port | Micro USB | Micro USB |
| Case Battery Backup | 24 Hrs | 9 Hrs |
| Microphone | Yes, 2 microphones | Yes, 2 microphones |
| Waterproof | Yes | Yes |
| Waterproof Rating | IPX8 | IPX8 |
| Colors | Black, Blue, Green, White, Champagne, Rose Gold | Black, Blue, Gray, White, Khaki |
| Price | Check Tozo T6 Price | Check Tozo T10 Price |
Also Read: The Ultimate Guide To Pair Tozo Earbuds In 2022 [Android, iPhone and PC]
Is Tozo T6 good?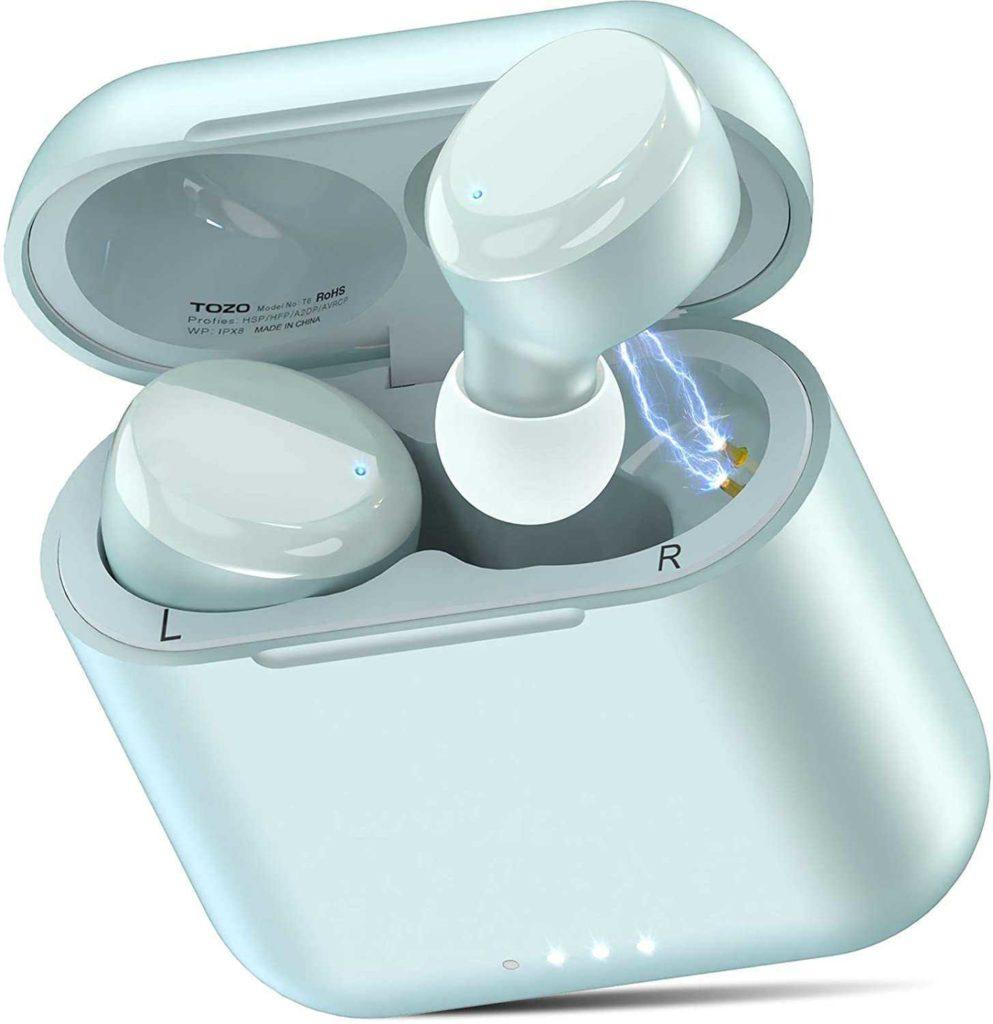 Smart Touch Control
Ergonomic Design
Lightweight
Hassle-Free Listening
Last for over 30 hours with a charging case
Tozo T6 Overview: Best Wireless Earphones in 2023?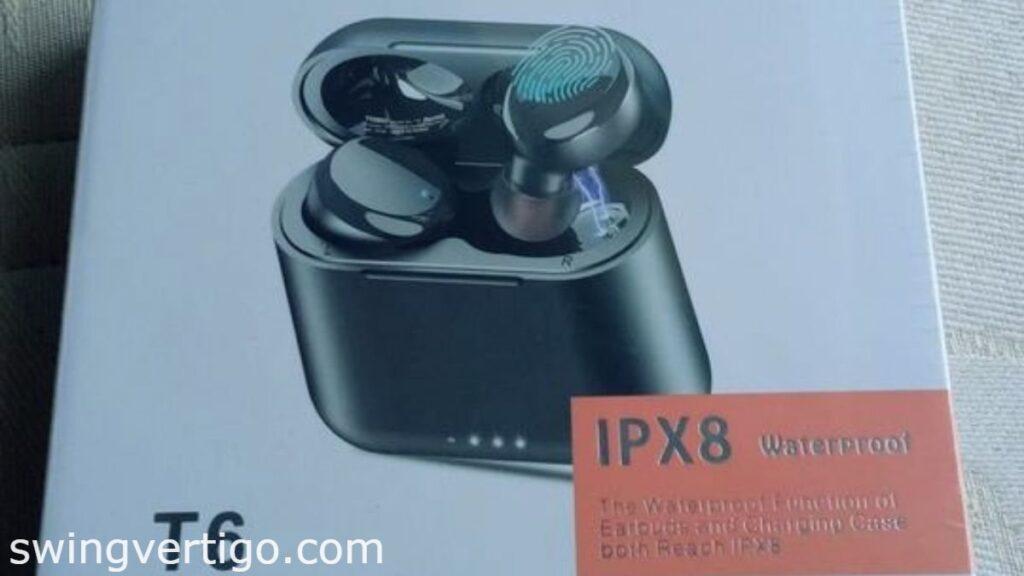 Tozo T6 comes with tons of worth-mentioning features, and the company has done exceptionally well with T6 earbuds. The earbuds come with Bluetooth 5.0 technology. Fast and reliable transmission is also available. It supports HSP, HFP, A2DP, and AVRCP.
---
References For Nerds:
---
You'll note a simplistic but elegant appearance at first glance, a sleek black look combined with a portable charging case to store them when not in use while simultaneously topping off the earbuds' batteries.
Two small earbuds with soft tips and a sturdy body meet you before you flip the case's cover and take them out.
They quickly became popular with their rugged design, giving you the feeling of premium in-ear devices. With a touch-sensitive surface, they have a small and modern-looking design.
The T6 is more comfortable, and has better controls, a better-balanced sound profile, better battery life, a smaller case, and more distinct tip offerings.
Tozo T6 Build Quality: Durable as You Expect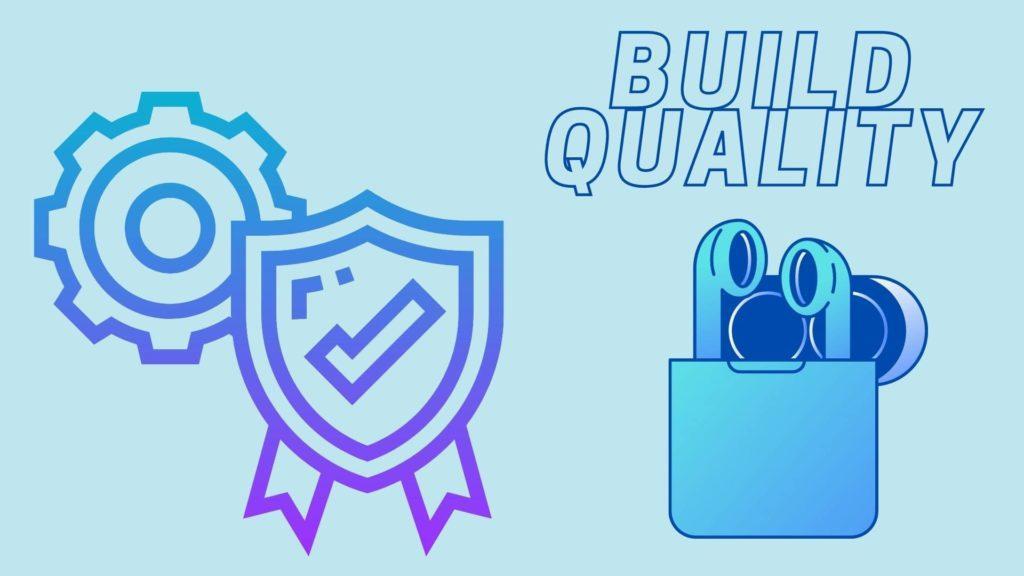 The TOZO T6, made with durable plastic, has a reasonably decent build quality with nothing much to worry about. Its remarkable water-proof capabilities are one of its key strengths.
You're able to put the earbuds one meter deep in water for 30 minutes with its IPX8 rating. Sweating is not going to become a concern, either.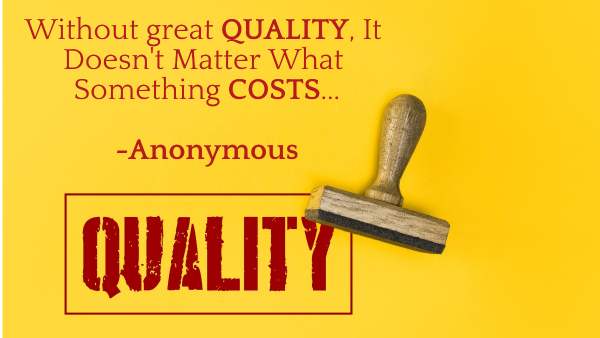 The case is well-built. It's very lightweight and pocket-friendly in its dimensions.
It very well holds the charge. You are informed by the lights on the case how low the charge is.
At 90 degrees, the case's lid is magnetic and can be opened. The earbuds are often magnetically kept in the case, preventing them from falling out. Tozo T6 Charging Case also supports wireless charging, or you can use a USB cable to charge it.
The Tozo T6 wireless earbuds are a perfect pair. Measuring 0.59 x 0.79 x 0.59 inches and weighing just 0.01 lbs, they are so small and lightweight that you can take them almost anywhere with you.
Tozo T6 IPX8 Waterproof Design: Made To Attract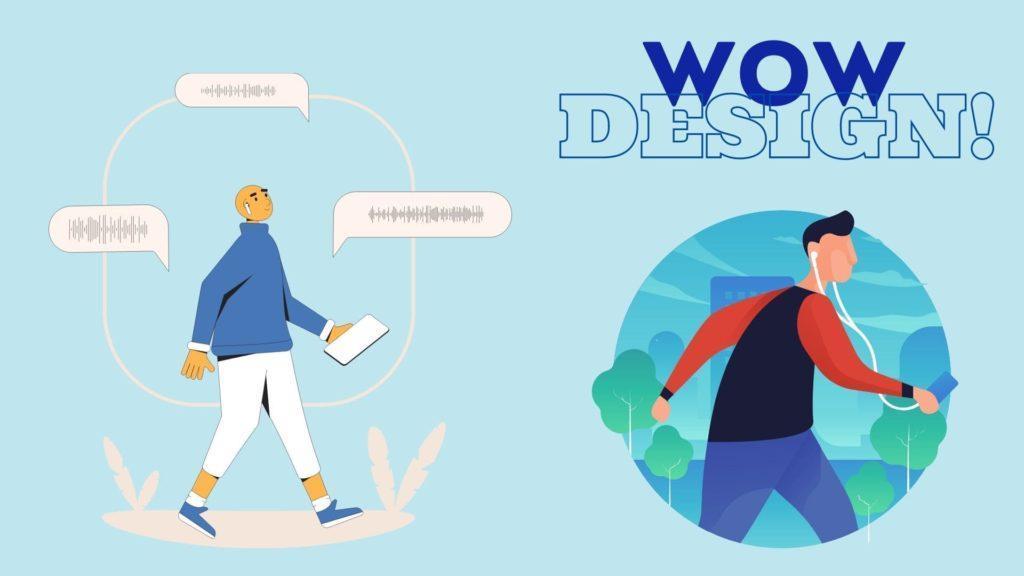 The device comes with an ergonomic design that is aesthetically appealing. Use the ergonomically built gel-flex silicone earcaps to ensure that your In-Ear Bluetooth tozo headphones fit securely in the ears.
But other than this, a lot of people struggle to find earbuds that fit into their ears.
Why Choose Tozo T6?
The TOZO T'6's most notable advantage is the touch-sensitive controls.
It is more comfortable than other earbuds with button control. TOZO T6 Headset touch control sensor features will significantly reduce your ears' pressure when you touch the button for different tasks.
Its IPX8 waterproof feature makes it ideal for use during sweaty outdoor sessions.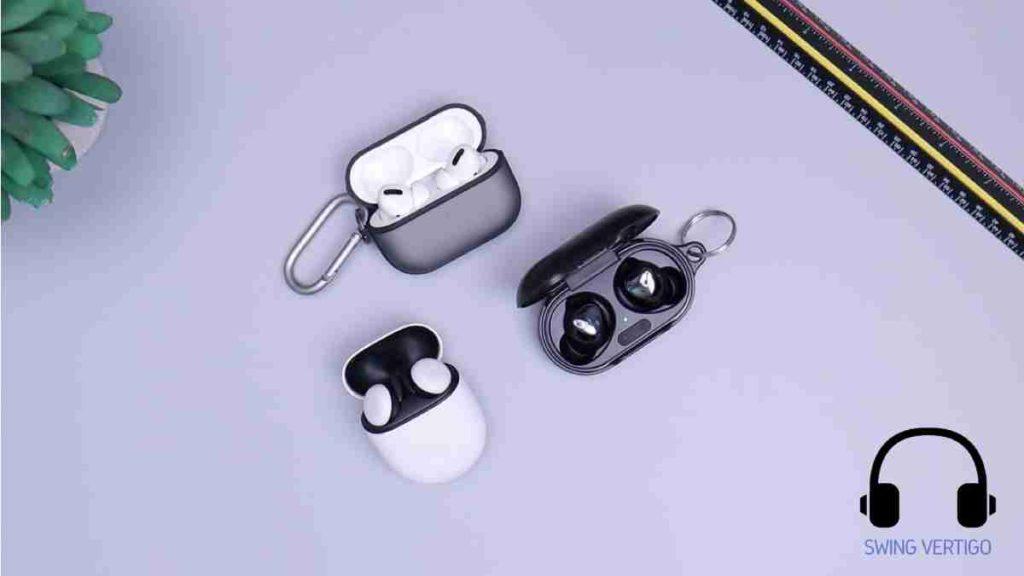 Without operating the handset, you can easily manage it. With high sensitivity, the touch controls work flawlessly. They look more streamlined and stylish because they don't have any physical buttons.
The case is well designed and does what it needs to do, but we would have liked to see TOZO come up with its design style rather than copying the charging case of AirPods so blatantly.
Tozo T6 Comfort: Convenience On the Go
A earbuds' ability to make you feel relaxed without scratching, discomfort, pressure, or ear pain for extended periods should be your priority before buying any earbuds. Considering that many people use earbuds for commuting, air travel, or work, a critical aspect is a comfort.
These earbuds are highly convenient. Without movement or pain, they fit reasonably comfortably between your ears.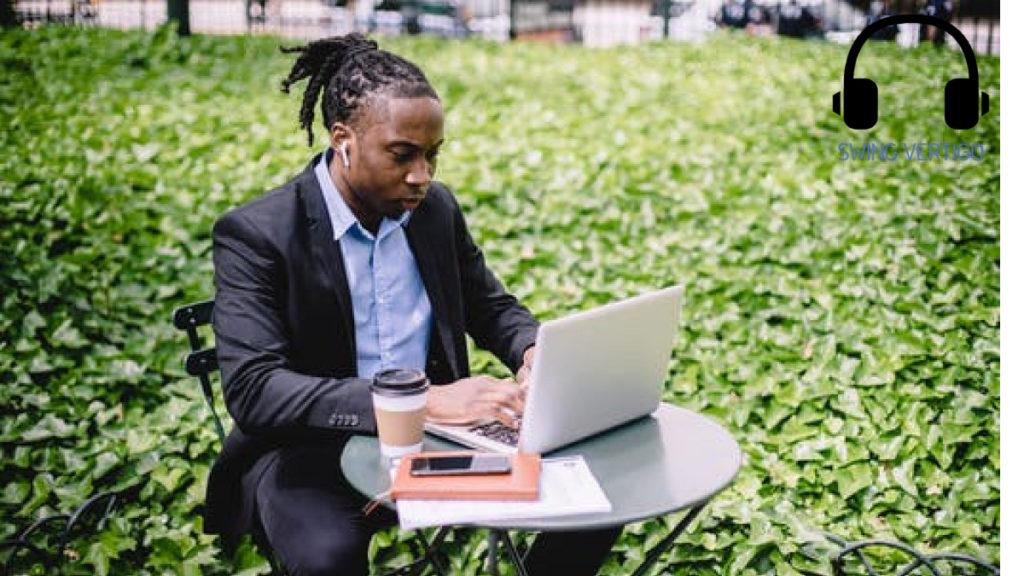 What makes these ear tips noteworthy is how they can seal your ear with such a firm (yet soft) seal. That allows for a decently relaxed listening experience and a greater degree of isolation from noise. They used some pretty good silicone bits.
Without sounding muffled, the audio is excellent and crisp (some other earbuds seem to struggle at this price), and the bass performance is surprisingly powerful, giving your music a deep, punchy feeling you wouldn't expect when spending $50 on real wireless earbuds.
These Tozo T6 and Tozo T10 earbuds come with three separate ear tips: small, medium, and big. Choosing an ear tip that is comfortable for your ears would be best.
You'll need to spend a few minutes deciding the right ear tip for yourself by putting the T6 in your ears for the first time.
We'd say it's crucial at this time to achieve a fit that's snug and not too close. This will build a good seal around the earbuds, so there's no sound leakage problem. Once you have done so, if you can wiggle your head vigorously without the earbuds dropping out, you will know you have the correct tips.
Tozo T6 Sound Quality: The Real Deal
The overall sound quality is a significant factor in finding your ideal pair of earbuds, mainly for music listeners. Multiple parameters affect the sound quality of a couple of earbuds.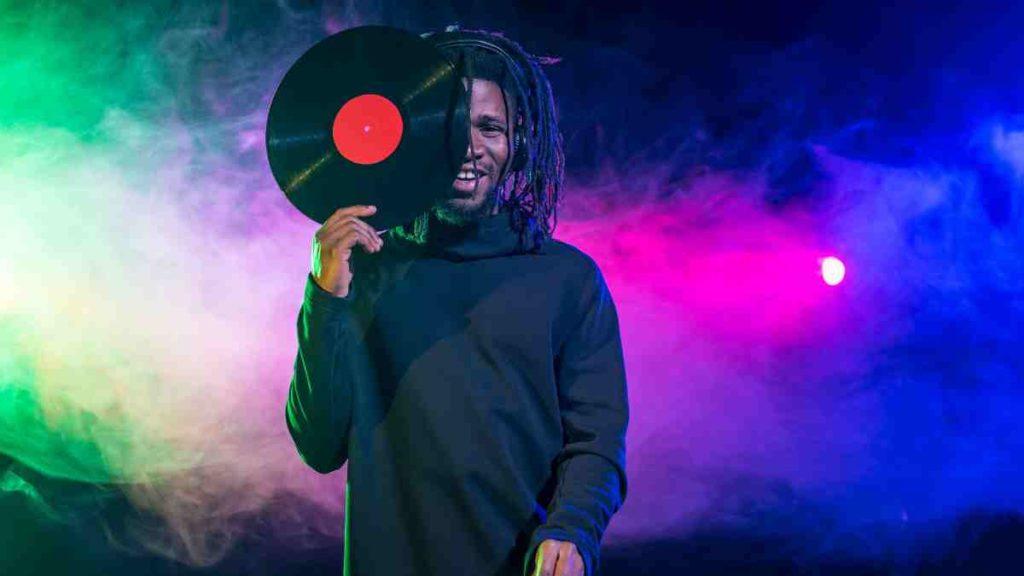 We are now moving on to the TOZO T6-sound quality's critical function, perhaps. Looking at the specifications, it is evident that some excellent features for maintaining high-quality sound have been included. It uses Bluetooth 5.0, combined with HSP, HFP, A2DP, and AVRCP sound profiles to play an essential role in clarity and overall quality.
Some earbuds over others would succeed. That's just the game's essence. When it comes to earbuds, producing a deep and rich bass profile is tricky. This is because of the earbuds' physical constraints and their limited size.
It is challenging to create resonating effects that are far more feasible with over-ear or noise-canceling headphones when you have such a small unit responsible for bass.
There is a 6mm speaker driver in the Tozo T6, and the sound quality is impressive. It has many basses, but the sound is excellent clarity; it's perfect for canceling the noise.
These earbuds might be the choice for you if you're looking for a crisp sound with a slight spike in the bass. Many people enjoy the clarity and full bass response that doesn't compromise any other frequencies. They comfortably outperform their price range by a broad margin with their 6mm speaker drivers.
Overall, the natural and aesthetic sound of the TOZO T6s was very pleasing. Yeah, the bass isn't as rich as we'd expect, but for the low price point, you're getting several features that make sense for the kind of quality you get.
Tozo T6 Battery Life: A Big Difference
You need to pick earbuds with longer battery life before buying a wireless device. We can spot a significant difference in battery life by relating TOZO T6 to T10.
The Tozo T6 has a much longer lifetime for the battery, making it a little bulkier. These earbuds give you 6 hours of battery life, while 24 hours are attached to the case. To show the current battery/charge state, the front of the case has four LED lights.
The charging case supports wireless charging for T6 and T10. The Tozo T6 wireless earbuds are the best option for better battery life and increased sound quality.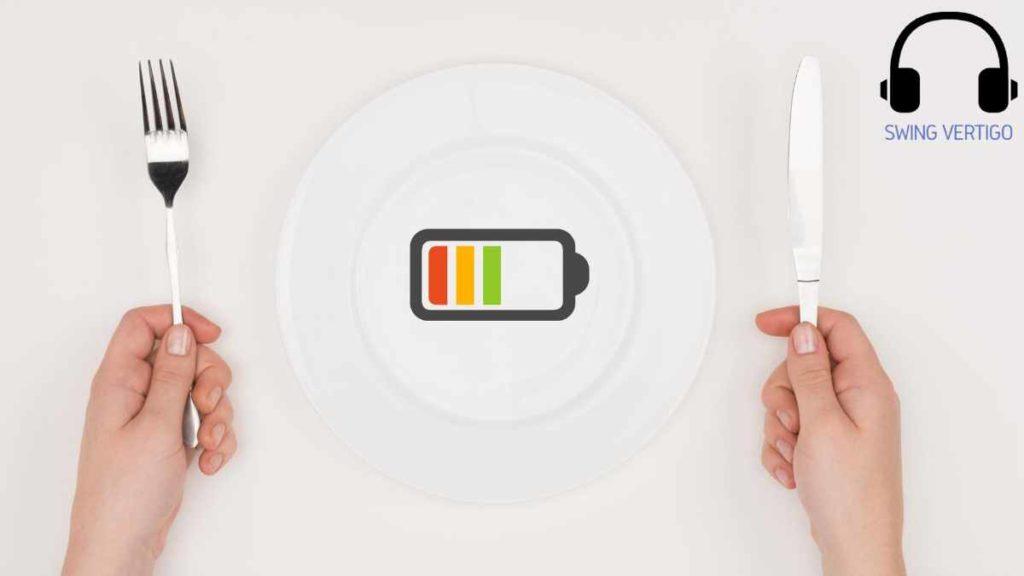 The battery life is about 5-6 hours (about 70 percent-80 percent of volume) per charge and recharges in less than 45 minutes. Before recharging itself, the case will recharge the earbuds up to 4 times. You need about one hour to recharge the case from 0 percent to 100 percent. Your case charge's importance can be known from the LEDs on the case. One LED (0 percent-25%), two LEDs (25 percent-50 percent), three LEDs (50 percent-75 percent), and four LEDs (50 percent-75 percent) (75 percent -100 percent ).
The earbuds of the predecessor TOZO T10 have a real battery life of approximately four hours, while the T6's have a battery life of 6 hours.
However, both of them come with wirelessly charged cases that, on the go, can pump up even more power. There is a more lightweight charging case for the TOZO T6, which is easy to take with you and offers an extra 24 hours of battery life.
While there is a more significant justification for TOZO T10 earbuds, they have a lower additional battery than the T6's, hitting only 14 hours since both earphones come with an old-fashioned charging Micro-USB.
The wireless earbud's charger is not in the package, so you can purchase it separately (the wireless charging device can be bought separately from here). Charging times are shorter than their rivals; they take about an hour to get the full charge.
Tozo T6 Touch Controls and Connectivity That Won't Disappoint You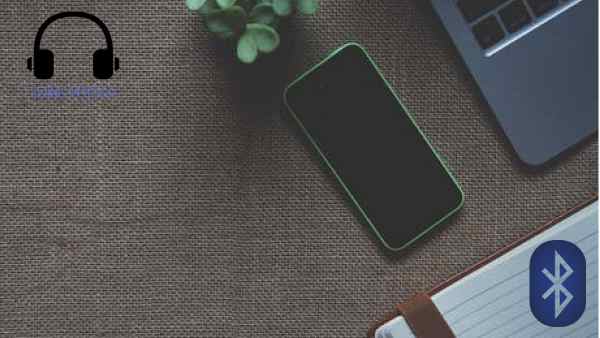 The range was between 25-40 feet for Bluetooth. And in reality, there is no difference between the Bluetooth range of t10 and t6.
However, many of you still want to know what's new in Bluetooth 5.0 and how it differs from Bluetooth 4.0; what's the big deal? You can discover all information here.
It's super swift and straightforward to pair; all you have to do is take them out of the case, and then in your Bluetooth settings, you will see them available.
Link them to your phone, and any time you want to use them, they will automatically pair up after that. When you put them back in the case, they will immediately disconnect, and it's so sensitive because these earbuds have touch power.
We'll explain the way it works for you:
Long-press to decrease the volume on the left and long-press on the right to increase the volume
Tap to respond to the call and long press to dismiss the call
Music pauses with a single tap on either hand.
Tozo T6 Earbuds: Pros and Cons
Pros
Incredible Sound Quality with an astounding bass response!
Enjoy Great Shower Music Listening with an IPX8-rated waterproof feature.
Fully Tactile Touch Control Features to play and pause music like a pro!
Great sound isolation, even in noisy environments!
Efficient wireless charging and one-tap pairing feature
Cons
The Bluetooth connection has some issues.
Touch controls are too sensitive
Does Tozo T10 Wireless Earbuds Last Better?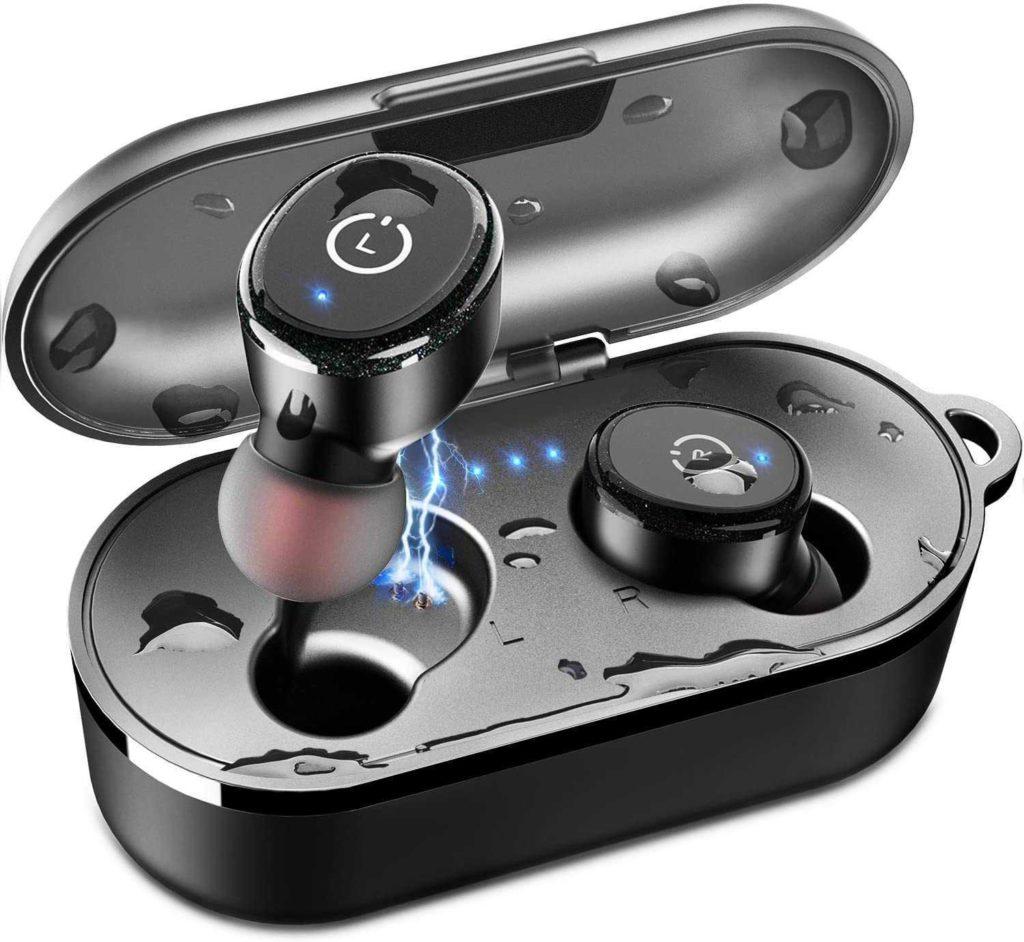 Noise Reduction Cap
Bluetooth 5.0 
Super lightweight
Premium Sound 
Deep Bass
Tozo T10: Overview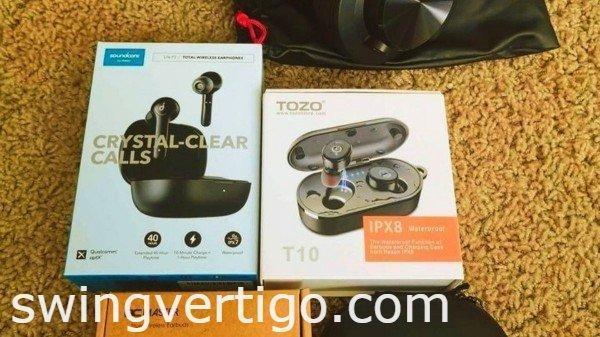 In several respects, the Tozo T10 wireless earbuds are like its sister model, the T6. They share the same calm, funky look, and they are both tiny and lightweight. And like the T6 earbuds, they're also pretty good at blocking out background noise while having no active noise cancellation (AWC).
However, the T6 earbuds measured at 0.59 x 0.79 x 0.59 inches are slightly thinner in size and more prominent than the T10s. That being said, they are still comfortable enough to wear for many hours without any issues.
With the T10, there are no touch-sensitive buttons. Physical, clickable buttons are all the controls available. And although they function well, they are not the same as the controls that the T6 has that are touch-sensitive.
The battery life is another thing on the T10s that is not quite great. On a maximum charge, the Tozo T10 battery will last for 3.5 hours, a whopping 2 hours less than the T6 earbuds.
---
References For Nerds:
---
With a soft rubber finish, the build quality is excellent. It's a bit streamlined and more significant than the Tozo t6. They have one mechanical button (outer ear bud L and R). And come for the best comfort with various ear tips (small, medium-large).
The Tozo T10 is, in terms of performance, a bit of a bass monster. They create a warm yet bass-heavy sound and are well-suited to many genres.
If you are worried about connectivity issues, that will be a thing of the past if you buy the TOZO T10. They come with Bluetooth 5.0 connectivity that is very reliable and instantly connects.
Tozo T10 Build Quality: Superior in Material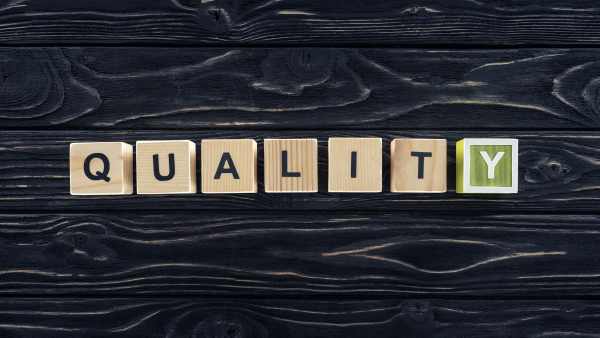 The earbuds have a robust build quality that'll surprise you for their price range. While running, they also fit very well and remain securely in your ear. It has a soft rubber finish, which looks like it will last quite a long time.
The material seems much more pricey than the cost of earbuds.
Not only are the earbuds themselves durable, but the case is also sturdy. Each bud is about 0.9″ tall and 0.7″ wide in dimension. That's very similar to the average but slightly smaller than many of the bulkier buds that have recently come into fashion.
Additionally, with an IPX8 waterproof certification, the T10 becomes a more powerful option.
That's almost the most acceptable waterproof certification you'll find on any earbuds. It helps them survive for around half an hour with a full submersion meter.
You probably will not experience problems with sweat, rain, or similar forces. The IPX8 certification also offers protection from sand and debris.
Tozo T10 Design: Eye-catching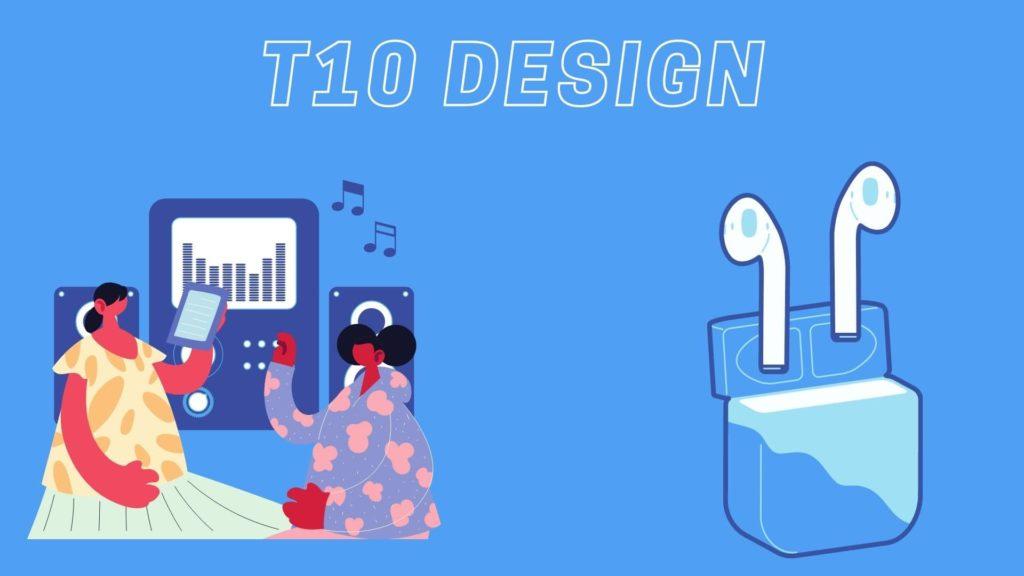 The Tozo t10 has the same form of pairing as the Tozo t6. These earbuds have a mechanical button that talks about the interface, and actually, you can use this button to Play/Pause/Answer calls/Hangup up, and skip.
And you can use your phone for voice volume control to regulate it.
Design That Suits Your Style
The Tozo T10 Earbuds appear like athletic earbuds. Since they are in-ear headphones, they are slim and light, have no ear wings or ear-hooks, and do not look like other bulky earpieces available on the market.
Their physical buttons are flat to keep them from sticking out of the earpiece.
Tozo uses ergonomically built gel-flexible silicone earcaps to ensure that your In-Ear headphones fit securely into your ears.
Tozo T10 Comfort: Perk of Being Slim And Adjustable
The earbuds are very comfortable. They are slim in design without irritating the ears and comfortably fit in.
They are adjustable in the ears by further adjusting them according to an individual's need to remain within the ears' contours. It allows them to stay without falling again and again.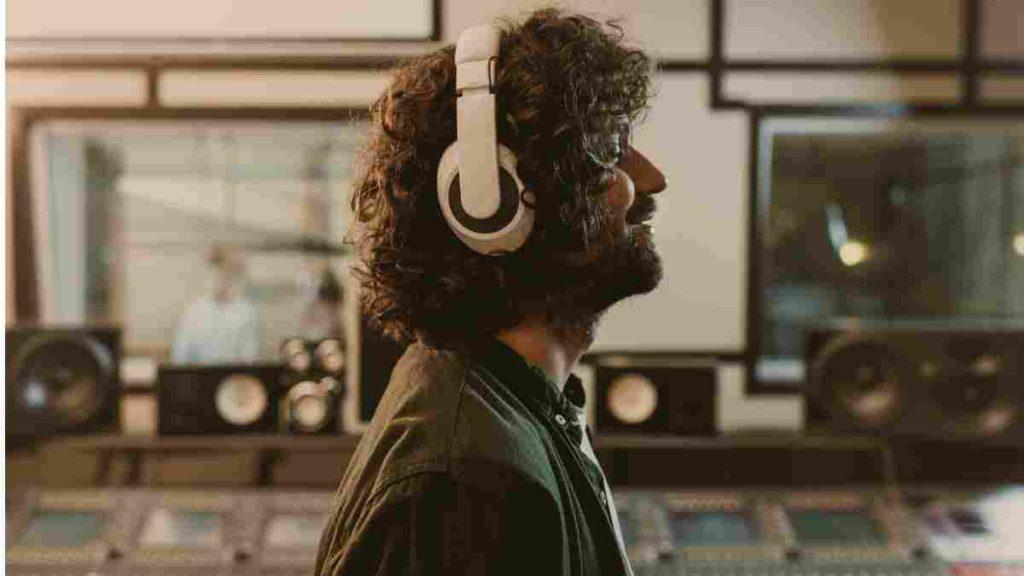 There are two sets of ear tips in three sizes in the TOZO T10: small, medium, and large. It also consists of a thicker and broader ear tip, which is better for isolating noise.
The standard ear-tips are intended, but nothing more than usual, to provide relatively good noise isolation. The wider pair offers a little more isolation from the noise.
This is a minimal set of sizes for ear-tips, but it suits the price range as few as two different sizes are used in several earbuds similar to these.
Since almost everyone can accommodate two sizes, even a single dimension of ear-tip, the size we think of as medium, can adjust about 85 percent of all people! Three sizes are adequate most of the time, practically for all.
The more comprehensive pair provides somewhat more isolation from the clamor. Indeed, a few problems can prompt even a small difference in measurement.
Tozo T10: Sound Quality: Why Can We Call It Decent?
In this review, Is the sound the one redeeming quality that will save the T10? Yeah, almost. The T10 goes straight for the bass like any consumer-grade audio gear.
There's a bass bump, and the buds are loud. But it doesn't bloat into the midrange with the bass boost, which helps prevent the bloated feeling.
For a dedicated wireless in-ear earphone, sound quality feels relatively competent.
The sense of space still tends to suffer from this design, however. While not optimal, compared to other real wireless earphones at this price, it is still reasonable and probably actually pretty decent.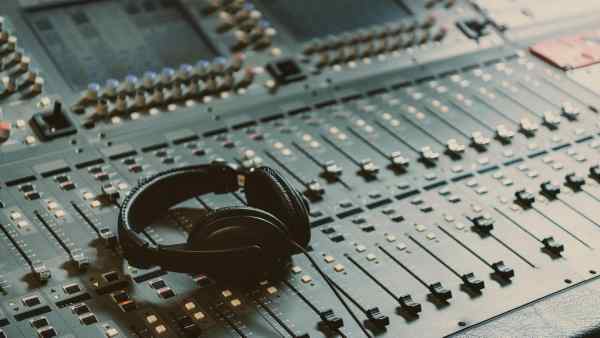 Most of the time, earbuds are either designed to call directly or use calling features as an afterthought. You're looking at a pair of earbuds in the case of the TOZO T10, where call quality was pretty obviously an afterthought.
In reality, the earbuds microphone included is nothing special since each earbud has one on it.
Two different microphones generate immense capacity for incredible things to be achieved. For example, two microphones can be used in your wireless calls to reduce noise significantly.
During workouts, people prefer to listen to upbeat and high-energy songs, and it offers its users just that with these earbuds since it plays them very well.
In the end, with powerful bass and moderate high-mid vocal emphasis, the T10 has a slightly scooped tone.
Tozo T10 Battery Lifespan: How Long Can It Last?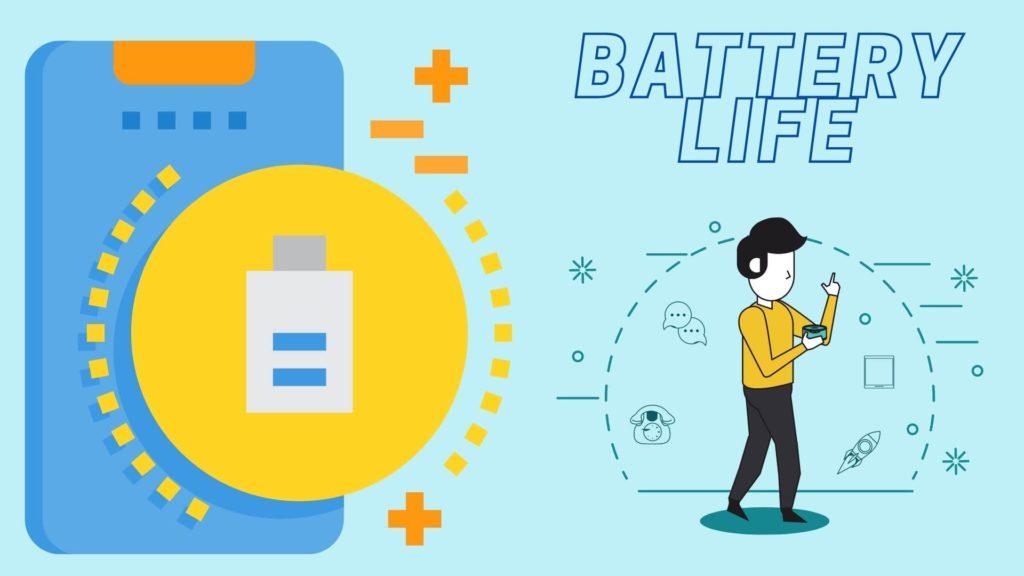 Any device's life span is determined by its use. The heavier you use it, the faster the battery life of the Tozo T10 will fade away.
The lifetime of T10 is usually up to 5 years. But if you're using this device extensively, this time it may be less, up to 3 years or so.
The charging case is roughly 1.3″ tall and 3.6″ long. Thinking of three quarters, positioned side to side, is an excellent way to imagine the length. And the total length of the case is a pair of coins.
Besides, the whole case weighs just a couple of ounces while you have the earbuds inside.
Three little blue LEDs will light up inside the case when you plug in the case and start charging up. Those lights will give you an indication of your charge's status.
Similarly, when the buds charge, a small red LED will appear and alert you when they're full.
Each earbud will last 3.5 hours or so. The charging case helps you to extend the time by 9 hours.
These estimates rely on many different factors. Take the TOZO T10, switch the volume to its highest level, then walk through some cold winter air outside. You can find that the battery lifetime of the T10 creeps closer to 2.5 hours per bud.
Tozo T10 Connectivity: The Power Of Bluetooth 5.0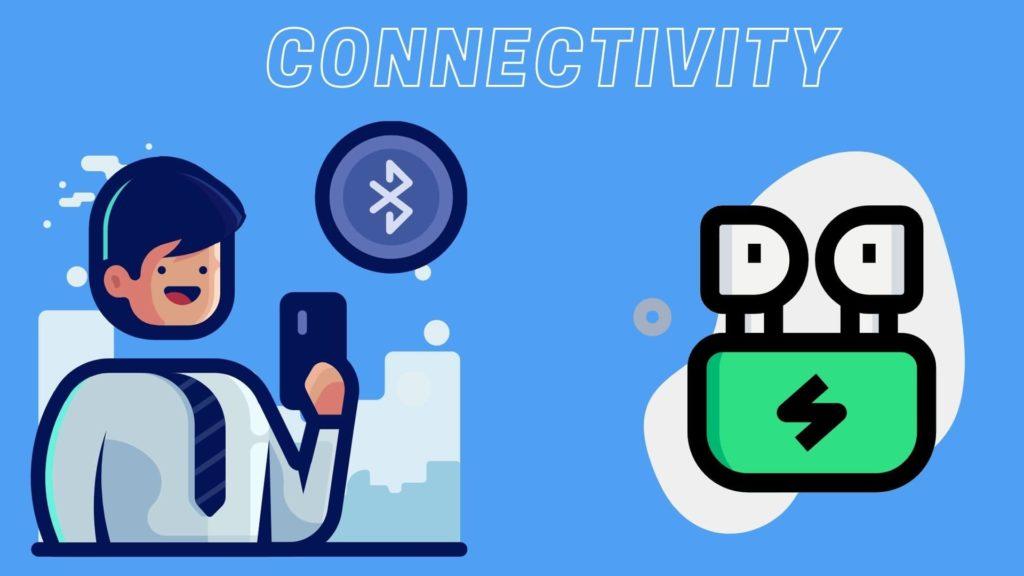 When you pop out the earbuds from their charging case, they will automatically pair up with each other.
After the first time, you have experienced the initial setup process. You will also get a battery indicator displayed on your Windows, iOS, or Android devices, thanks to Bluetooth 5 support.
The Tozo t10 Bluetooth 5.0 wireless earbuds are also the same as the IPX8 Waterproof Stereo Earbuds, allowing remote contacts with the aid of Bluetooth 5.
Because these are in-ear earphones that do not rely on wingtips or ear snares to ensure they are against your ear, finding an ideal silicone option for ear-tips is much more essential than anticipated.
With the assistance of Bluetooth 5, the TOZO T10 establishes wireless connections. That makes it possible for the T10 to support HFP, A2DP, AVRCP, and HDP. You can get stereo sound in your calls, which implies pairing is a one-step procedure.
Tozo T10 Wireless: Pros and Cons
Pros
Very Comfortable Fit with each earbud holding steady on your ears.
Stereo Sound quality with nice bass and well-defined mids and highs!
Hands-free use, decent battery life, and wireless charging.
Cons
Not good for outdoor listening.
Tozo T10 VS T6: Who Wins Your Best Choice In 2023?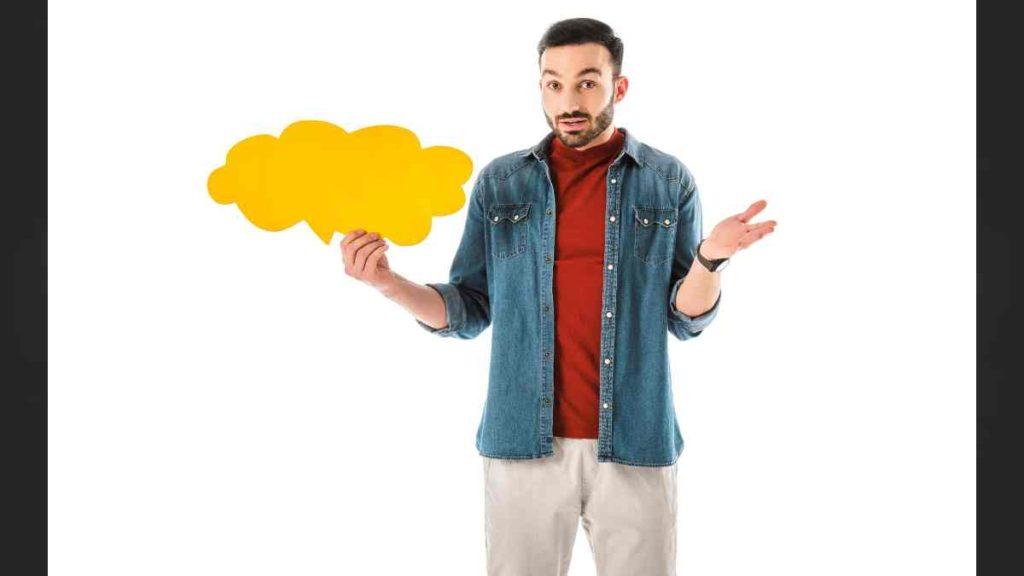 The newer variant of the Tozo T10 is Tozo T6. Both earbuds are excellent, and the only way to distinguish them is by personal choice. Like premium earbuds, they appear and feel fabulous, offering simple sounds and decent battery life; while they come at a fraction of the price, the Tozo T6 earbuds go a little beyond that.
The Tozo T10 earbuds are still fine, too. In their way, the T10 earbuds are fine, and Tozo T10 is worth buying if you are looking for a moderately priced pair of wireless earbuds that are easy to wear and if you don't like the touch buttons.
---
References For Nerds:
---
It's going to give you a decent amount of playtime from a single charge, and don't mind your bass-heavy sounds, so this is a perfect match for you.
The Tozo T6 wireless earbuds are the better option for better battery life and enhanced sound quality.
Please note that our conclusion is not the end although. As stated earlier, everyone has different preferences, specifications, and budgets for their earbuds. Equipped with touch-sensitive controls and much better battery life than the T10 earbuds, the overall sound quality of the T6 is also marginally better.
At last, our winner is the Tozo T6 wireless since it's the best in this segment. We would highly recommend you all to go for it or choose wisely according to your listening preferences.
Looking for more earbuds from Tozo, check our in-depth review of the best sound quality Tozo T12 wireless earbuds review on our site.
Is Tozo Really Worth it?
Let me now give you a short introduction about the company which manufactures such great earbuds.
TOZO is a leading and colorful brand of 3C digital accessories and electronics. Their focus is to promote the ultimate modern tech accessories that are reasonably priced and have plenty of features. TOZO rapidly received popularity with the previous few launches, and their products speak for themselves(as mentioned on tozo official website).
Perhaps you've never heard of TOZO as a brand before. The reality is, in the mainstream market, they're not precisely well-known, but through their online e-commerce presence, they've built quite a good following, especially for tozo earbuds.
The tozo wireless earbuds T6 are not a lot different in this respect. The earbuds are priced low enough to justify most but not expensive enough to make people hesitate to buy them.
We hope this ultimate Tozo T6 vs T10 guide will help you make the best choice.
Rach Wellard
Rach Wellard is the driving force behind Sound & Solitude. Her mission is to help you discover the profound impact of sound in your daily life and to explore the beauty of solitude. With a deep passion for the connection between soundscapes and emotions, she brings a unique blend of expertise and personal dedication to our platform.
Rach understands that every individual's auditory journey is unique, and she's here to guide you every step of the way. As a devoted audiophile, Rach's discerning ear carefully selects the most exceptional products that align with your desires for Sound or Solitude. In a world filled with noise and chaos, Sound & Solitude serves as your sanctuary.
Rach's journey as an autistic individual with a heightened sensitivity to sound fuels our commitment to creating an inclusive space where everyone can find solace while enjoying the meaningful sounds in their lives. Her understanding of diverse sensory needs enables us to offer personalized recommendations and insights, ensuring that your chosen audio equipment not only meets technical criteria but also resonates with your unique sensory preferences. And if you simply seek the best sound possible, Rach has you covered.
At Sound & Solitude, authenticity is our foundation. We provide unbiased reviews and comparisons because you deserve nothing but the truth. Our reviews are meticulously crafted, drawing upon Rach's deep understanding of audio technology and the human experience in the Sound and Solitude realms. Whether you're searching for noise-cancelling headphones to immerse yourself in music or seeking a gaming headset that transports you to virtual worlds, you can rely on our reviews and personally tested comparisons to find the best equipment for your specific needs. Explore our carefully curated content, from the latest wireless audio advancements to tips for creating your ideal auditory retreat.
Let Sound & Solitude be your companion in your quest for perfect sound, rich experiences, and beautiful serenity. Join Rach as she redefines the way you listen, connecting you to the power of Sound and the Solitude it brings. Together, we'll evolve into your trusted platform for all things related to Sound & Solitude.