Wireless earbuds have surprisingly increased by leaps and bounds in the last couple of years.
This boltune bt bh020 review will cover the device's best features in terms of portability, versatility, and providing quality sound performance.
The device's utility is diverse, like traveling, working out, commuting, cleaning around the house, and many more, which are impossible with wired earbuds.
Is Boltune (BT-BH020) worth it? You need to read this detailed review of the product to find out.
🔍Boltune BT BH020 Review At a Glance
Boltune BT-BH020

Stereo sound quality
40 hours playtime
Superfast charging
IPX8 Waterproof
Advance Bass Technology
Super light and comfortable to wear
Also Read: 7 Smart Techniques To Listen Music Secretly During Work!
Best Earbuds Under $50
One-step paring technology
Enhanced Deep Bass Bluetooth V5.2 Wireless
Type-C quick charge
6mm dynamic speakers
Noise cancellation technology with 8.0 Noise reduction function
IPX8 Level Waterproof
📱Build Quality and Design: In-ear Stereo Earbuds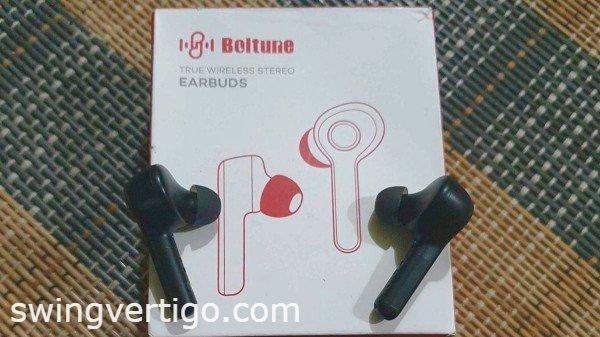 ---
---
Also Read: Airpods Keep Disconnecting [The Ultimate Cheat-Sheet!]
---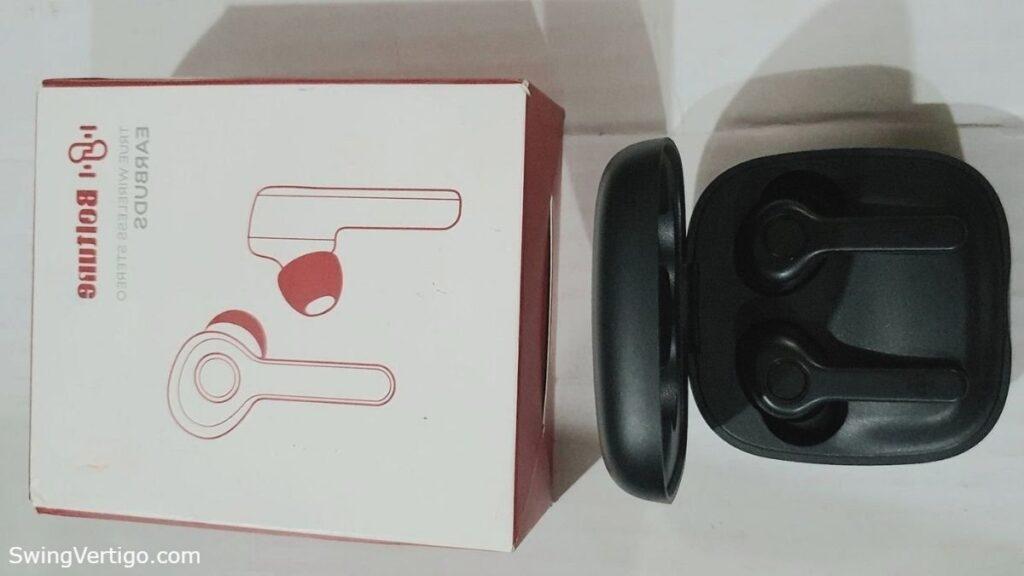 🎶Sound Quality: True Wireless
🤷What Happened After I Used Boltune BT BH020?
These are the wireless earbuds with a portable design that I got a couple of weeks ago, and I wanted to spend some time with them before I just give a final review right off the bat; I can't tell you that I do like these.
I found these on Amazon and wanted to see if they live up to the hype. So let's go ahead and observe.
The charging case went with an air pipe design with a long stem that comes down. But, many people don't like that look in the design.
It is more of a preference for having a lightweight design.
As for me, I don't care as long as they stay in my ears and they have the cleanest sound.
⚔️The Big Draw Here:
The big draw is that these have a tactile button on the side versus a sensor which is what the black pods pro and the black pods have. They are the ones who manage all the control schemes.
😭The Frustrating Problem I Faced!
A lot of these wireless earbuds I wanted to move away from, I end up touching the sensor a lot and messing it up, especially if I am trying to pull them up out of my ear.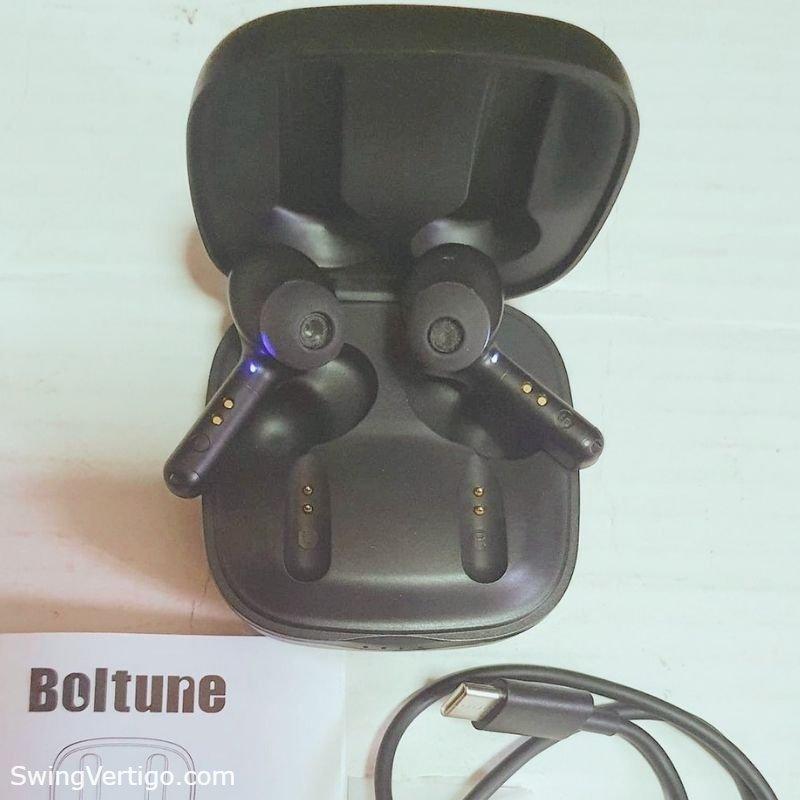 😮‍💨Why I Didn't Regret This Purchase!
But here we will talk about many different specifications keeping in mind the factors affecting ear security as well.
The Boltune BH020 features Bluetooth 5.0. With this, they have a fast transmission speed and a stable connection up to 50 feet (ca. 15 m) range.
They claim to have 6 hours of playtime on a full charge and then, with the charging case, a total of 34 hours.
34 coming from the case, 6 coming from the actual earbuds themselves at 75% volume. A tremendous facility for portable charging is undoubtedly available.
😍For a Continuous User Like Me, I Loved This…
The battery lifespan is highly appreciable, they feature a type c USB charging port, and it takes 90 minutes to charge from 0% to full battery.
🏋️Are You a Fitness Freak Like Me? Then You Need This!
The earbuds feature a 6 mm dynamic speaker with CBC 8.0 noise reduction.
They also have an IPX7 waterproof rating, so sweat/rain all of that should be no issue for these. Being water-resistant for these Boltune ear pads is a quality to adore.
So, If you're into going to the gym and working out and, you know, maybe running outdoors, these should have no problem standing up to whatever conditions you throw at it.
🔋Is Charging a Factor for You?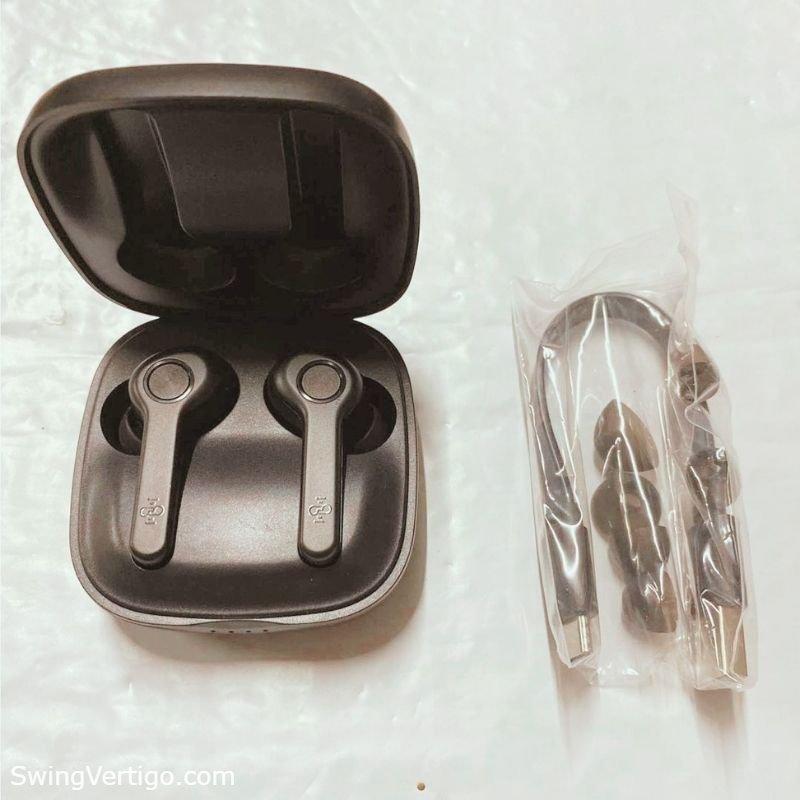 Now take a look at the charging case; it's a pretty good size and portable. You can fit it in a pocket. 
There are impressive little LED indicators to tell you how much battery the charging case has.
This also features a built-in microphone so that you can do calls with this. In the box, you will also get a Type-C USB cable and three pairs of earbuds that you can exchange with this to make sure this fits perfectly well in your ear.
🏃Why Should You Buy It Straightaway?
Since we have covered the specifications, let's get into what I like about these earbuds, so right off the bat price for me is huge with this. This is a good price point, you can find it on sale at 10% off.
🤩Quality is Guaranteed!
The price doesn't mean much if the product itself isn't quality, and in my opinion, the build quality of this device is extraordinary. On top of that, they feel great, and it has wonderful sound.
🤔Let's Talk About How Loud Boltune BT BH020 is?
These get very loud, but I think if I am on an airplane, Can I turn these up and actually hear my favorite music, or am I just going to hear that hum in the background of that, and for that, it's going to drown that sound out?
It's incredibly loud, and that's a good thing because it gives you that scale of impressive deep bass.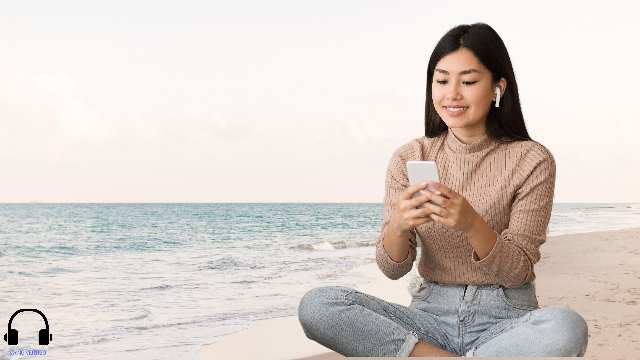 On the side, you have a multifunction button, one click will give you your play and pause as well as you can answer phone calls or hang up.
These clicks will adjust your volume; the right earbud will control your volume up the left ear but will control your volume down.
So again, you just hit it two times, they don't adjust the volumes, and then if you do three clicks, that will advance to the next song or go back to the previous song.
Even you will notice a zero chance of music dropouts.
🤭I Found The LED To be Cool Indeed!
There is a blinking LED on the underneath side of the earbud that simply lets you know it is in pairing mode. All you have to do to activate pairing mode is simple, take the earbuds out of the charging case.
Towards the bottom, you have a little left and right indicator to let you know what's working, and then you can see the little two gold dots. They will be where your charging terminals are connected inside the charging case.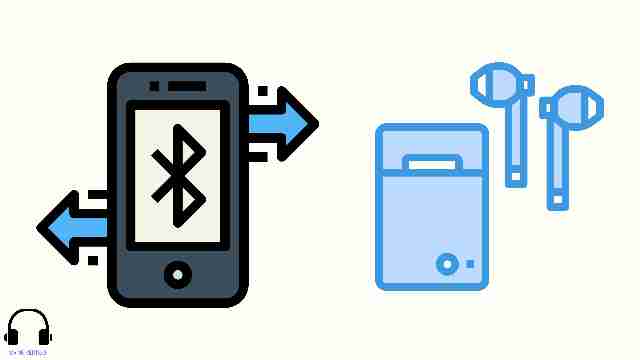 📶The Pro Connectivity Impressed Me!
 One thing I like with these earbuds is how quickly they connect to your phones, so once you have gone through the setup and pairing process, as soon as you take these out of the charging case.
It's like they connect to your phone before you can even get them in your ears. Likewise, the connection is excellent too.
I can leave my phone pretty much anywhere inside my house and walk around with the earbuds, listening to music without any interruptions whatsoever.
Bluetooth 5.0 works well with these earbuds, allowing you to listen to one ear while the other earbud is in a charging case.
🤫No Noise Cancellation, But We Have Something Else!
They don't have active noise-canceling technology, but I would classify them as noise-blocking because, again once you have them in, they are in place and set. It is hard to hear anything going on around.
But if you like to be aware of the surroundings or you're on your own, then it's easy just to use one while another one is charging up. If one dies, you can swap to another one as well. It's designed to be user-friendly.
👂Will The Earbuds Come Out Of Ears?

Apart from all the above features, on a ground level, I didn't have to worry about them coming out. I can move around really as much as I need. I can shake my neck and head howsoever I want, and they stay pretty secure.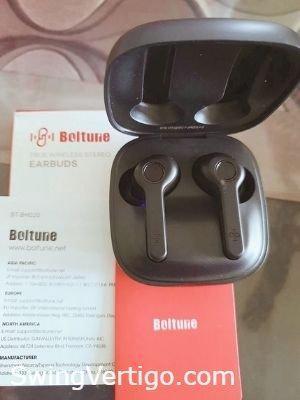 🤙What You Need To Know About The Call Feature of Boltune BT BH020:
Let's now focus on the call quality. If you are somewhere that is quiet most of the time, you shouldn't have any issues handling phone calls with these earbuds.
Now, if you go outside or somewhere with a lot of background noise, maybe a coffee shop or a bus/train, you might face trouble in those types of environments.
😅The Only Thing I Would Like To Change

At last, If I could change one thing about these earbuds, it would probably be the finish on the charging case; it is kind of slippery and hard to grip.

Sometimes while opening, it slides out of your hand. Kind of hard to explain, but that's a tiny thing, I figured; I pick at least one thing to gripe about.

So, if you are looking for a premium set of wireless earbuds, these aren't going to be it.
But if you want something not too far from an affordable price with an extravagant listening experience, these are good options. 
🤩Boltune BT BH020 Highlights You Cannot Miss!

These earbuds are powered by Bluetooth V 5.2 technology, delivering two times more rapid transmission than older models and better and more stable connectivity. It can operate well within a diameter of 50 ft.

The One-step paring feature allows even a blockhead to use the earbuds without prior knowledge.

All they need to do is to turn on the Bluetooth option on their mobile phone and connect with BT-BH020. When they use the device again, it will automatically connect to the mobile phone as soon as the Bluetooth option is turned on.

It is pretty light in weight and comes with a firm fit, blocking out most of the extra disturbances from the surroundings. This makes it the right product for jogging or working out, canceling the risk of getting lost.

It supports the option of using only one bud at a time so that if one of them gets dead, you can use the other one until the first one is re-charged.
😏Pros and Cons: Boltune Earbuds
Pros
Quick Paring in 1 step
Lightweight and suitable for workouts and running.
As mentioned in the description, it gives a playtime of 5-6 hours and even allows quick charging technology.
Single earbud functionality
Cons
The bass might not be great for many people. Although charging the earbuds to a larger size may help a little.
Many complaints state that while conversing on a phone call, the receiver's end cannot hear the voice clearly, and instead, they sound faint.
As noted while using, the control buttons on the earbuds are a little resistive.
🤔Boltune Earbuds FAQ: How to Use?
How to Pair Boltune Earbuds?
The pairing is as simple as turning on the device and making it discoverable. Then use your smartphone or laptop by turning on Bluetooth and pairing it with the earbuds.
A User Guide and manual are included in the package to help you with the instructions.
Are Boltune earbuds compatible with the iPhone?
The earbuds are completely compatible with iPhone.
What is the best place to buy it?
The best place to buy the product is Amazon since you can opt for replacement options and get the genuine product at a discounted price.
🤠Final Verdict:
The Boltune BT BH020 wireless earbuds are great under this price range, providing warm and full sound, punchy bass, decent call clarity, and long battery life. Compared to many wireless earbuds in the market, Boltune BT-BH020 is probably the best under $50.
Although there is a lot of ground for improvement, we can ignore it since it is relatively cheap and durable. If you are buying it precisely for making phone calls, it is the right choice since it comes with a mic and a good Bluetooth range.