Today you will get your perfect soundbar from our detailed comparison of Sonos Arc vs Bose 700, the two most luxurious soundbars on the market.
This will give you an amazing movie and gaming experience while being a great addition to your living room.
Too Busy? Here Is A Quick Review Comparison Of Sonos Arc VS Bose 700!
Check Out The Bose 700 vs Sonos Arc Comparison Table Now!
Let's find your perfect choice here:
Bose and Sonos are flagship manufacturers in the soundbar marketplace and compete with each other in price, design, and key features.
So, finding the best out of the premium is quite a task.
However, there is one clear winner in the Bose 700 vs Sonos arc comparison, and we will reveal it bit by bit as we unfold the key features both these brands have to offer.
Here we begin:
Sonos Arc Review: Is It Really That Good?
Sonos is a brand that has been trying to make products that excel at delivering what they say. With its Arc soundbar, while reviewing it, I think it succeeded in creating an amazing product. Also, they offer a great five-star rating on different e-commerce platforms.
Now that we got a glimpse of what Sonos Soundbar can offer, let's look into its features in detail to know what it offers and if it's the one for you or not…
Incredibly Clear Audio: Hear Every Subtle Sound
It uses Trueplay tuning technology, which optimizes the sound performance for more clarity. Hear even subtle sounds so clearly that you don't miss any word. You can enjoy enhanced dialogue modes for your favorite movies and epic Night Sounds for all the late-night fun!
Sonos Arc Soundbar was designed with the help of best-rated Oscar-winning sound engineers to focus on human dialogue clarity through ambient sound.
Out of its 11 drivers, there are 3 silk-dome tweeters angled precisely to create crisp and clear highs and dialogues.
Exceptional Surround Sound: Immerse Into What You Hear
The Arc has a total of 11 premium drivers, which deliver crisp audio quality and amazing bass. It supports Dolby Atmos and experiences 3D sound with this feature. You will get precise and immersive 3D Dolby Digital sound to experience action games and your favorite shows like never before!
The upward-facing drivers create a multi-dimensional soundstage, which means you will hear more immersive sound and can detect the origin of every sound you hear.
It is great for playing games, watching movies, and listening to music. You will truly feel in sync with the virtual world.
Having 8 elliptical woofers means richer bass and ensures rich vocals and mids.
You know how annoying it is to miss a dialogue while watching movies. Arc has got you covered for it. Just turn on Speech Enhancement in the Sonos app to clarify dialogues to a greater extent.
Elegant Minimalistic Design: A Smart Built
The soundbar is intelligently designed such that it looks elegant as well as merges with the surroundings. This means it will not take your attention so that you can focus on the screen.
You can seamlessly mount it to the wall without pulling focus!
Also, having eleven drivers, 8 elliptical woofers, and 3 silk-dome tweeters, all placed smartly to create a great surround soundstage, is just great.
You can also mount it to the wall or keep it on a surface. You do not need to worry about the sound degrading due to the wall mount. The drivers are placed carefully to be not affected by that.
Expand Your Sound System: Take Listening To Another Level
Arc can wirelessly connect a subwoofer and a pair of matching rear surrounds. It lets you hear more of an immersive sound and have a great experience.
Having an additional speaker means enhanced surround sound and bass. This is a nice touch to the already amazing soundbar.
Voice Control: Speak Up To Get It Done
Arc comes with Google and Alexa voice assistants built in to make setting alarms, playing music, etc, much more convenient. Use it as you please, completely hands-free.
It has an amazing microphone that uses advanced technology like echo cancellation, so your voice assistant can easily respond to your command.
Night Sound: Use Without A Worry At Night
The soundbar allows you to enable the Night Sound feature. It reduces the intensity of the loud sound effects.
I really like this feature, it's very thoughtful because it reduces the disturbance it causes. It is also pleasant for the ears.
Sonos Application: Customize To Your Needs
The Sonos app is available on the Apple and Google Play Store. Use it to adjust EQ settings, including treble, bass, etc.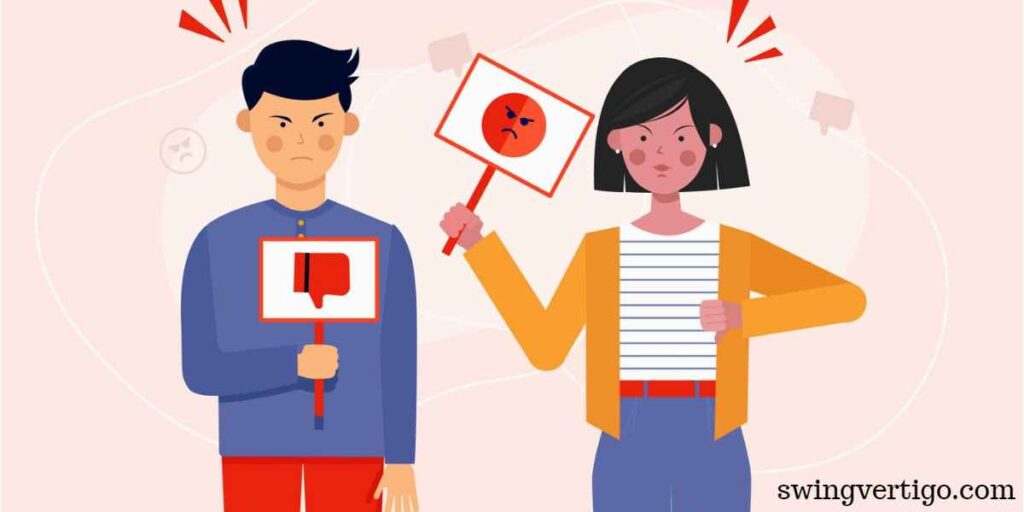 Product Specifications:
Product Includes:
Arc Soundbar
HDMI cable
Power Cable
Optical adapter
Welcome user guide
Bose 700 Soundbar Review: Can It Justify Its Price?
The Bose 700 is undoubtedly a great competitor of the Sonos Arc. In this review, we found amazing features in the soundbar, like it has voice assistants, Wi-Fi, and Bluetooth connectivity, along with other connection ports:
Now that you have an overview of the product, let us dig into the details it offers to know if it is the right buy for you…
Extraordinary Sound: Feel Every Beat
The essence of a thrilling scene in a movie or a video game is in the sound beats. What good is a monster movie if you don't feel your heart pumping with every footstep?
The Bose 700 soundbar has the perfect sound for this. It is super clear, with rich bass and a surround sound stage to let you sway away into the moment.
Bose uses amazing technology to create even more amazing products. The soundbar is smartly packed with technologies to work as a slim powerhouse.
Premium Look: Compact And Smooth Design
The soundbar has a tempered glass top and a smooth and clean finish. The soundbar fits with the surroundings. Though it reflects a bit of light, it is not much to distract you.
You can mount it on a wall or place it on a surface. The soundbar also has a compact design inside, it is really powerful considering the space it takes.
Again, Bose 700 has a better compact design than its competitor, which readily mixes with the home interior. On the downside, it doesn't support the newest audio formats like Atmos.
Voice Assistants: Hands-free Command
The soundbar has built-in Google and Amazon Alexa voice assistants to let you conveniently use the soundbar.
The in-built Alexa support you get with this soundbar isn't enough. You will enjoy hands-free calling Amazon Echo and Bose Smart Products.
Listen to music, set an alarm, attend or make a call with your voice. The built-in microphone has great voice pickup, so you don't need to worry about repeating the command.
The microphone is specially customized and can hear you even with loud music playing in the background.
Universal Remote: One For All
The soundbar has a universal remote with which you can manage your device. You will have 6 presets, and the buttons you need at a particular moment have lights on.
This all makes it so convenient to use. And the lights on the buttons you need now make it really easy to use.
Bose SimpleSync: Listen Without Disturbing Others
The feature allows you to connect other Bose devices, like Bose headphones, to the soundbar. This means you can keep the soundbar's volume low but the connected device's volume as loud as you like.
Unlike the Sonos Arc, you get an awesome Bluetooth Connection to stream music along with Apple AirPlay 2 and Spotify Connect for your favorite listening sessions
This lets you keep it quiet for others while you can hear it clearly.
Bose Music App: Music at your fingertip
With the Bose Music app, you can listen to music as you like, and it's a simple way to control the soundbar.
You can set up presets which let you listen to your favorites with a single touch. The app also has a simple setup with mentioned steps.
Add More Devices: Take It To Another Level
Tasting the performance of the soundbar might make you want more. No worries because you can add more devices to your sound system and have the experience of a lifetime.
You can add Bose Bass Module 700 for more bass or Bose Surround Speakers 700 for more dimensional audio.
You can even add both and feel the ultimate sound experience. All these devices can be connected wirelessly, which makes it convenient.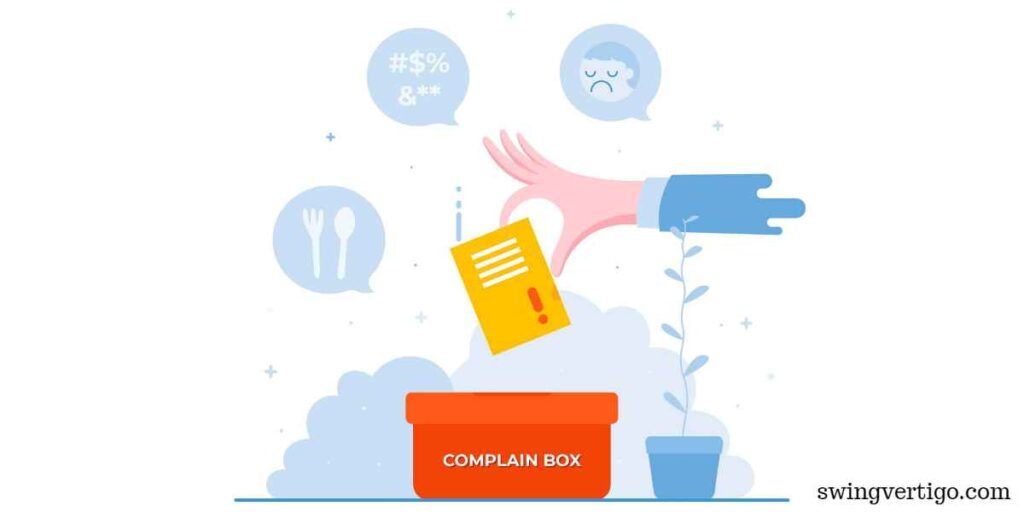 Product Specifications:
Product Includes:
Bose Smart Soundbar 700
Universal remote
Power cable
HDMI cable
ADAPTiQ headset
Optical cable
Cleaning cloth
Starter's guide
4 AA batteries
Time For A Head-On Comparison Between Bose and Sonos Soundbars!
Let's find out which soundbar is actually perfect for your living space:
Does Sonos Sound Better Than Bose?
Arc offers the surround sound experience as it supports Dolby Atmos, while Bose doesn't. But, Bose 700 is able to create a fake impression of it, though it's not good enough.
If you are considering gaming with the soundbar, you might prefer Arc over Bose.
Coming to the bass, Arc also offers a richer bass than Bose 700; it's probably because of more drivers.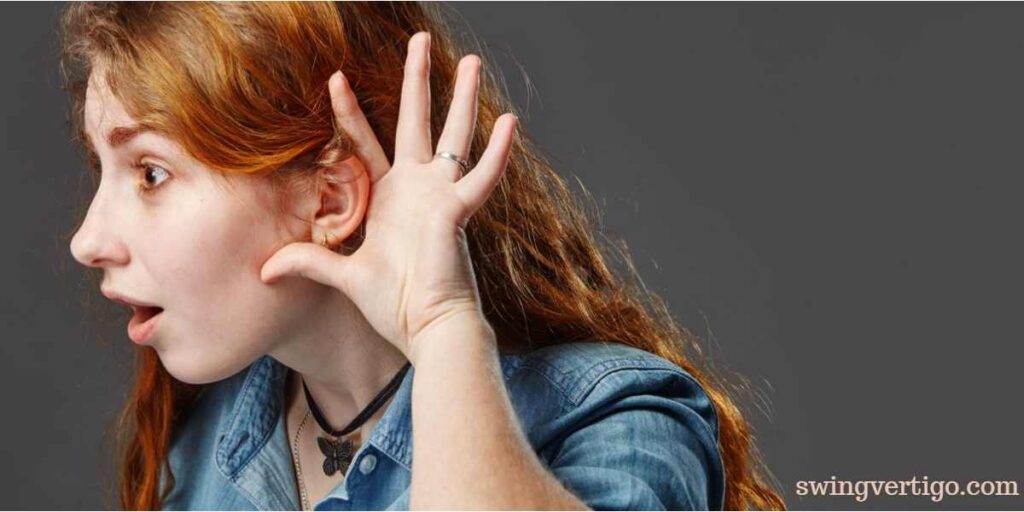 Does Sonos sound better than Bose?
If you are a bass lover, you should consider the Bose 700 if you don't mind purchasing another speaker. Else, considering Arc is worthwhile.
I think finding which is better is a tough question regarding the overall audio performance. Bose offers amazing audio overall because of its delicate balance of all aspects, while Arc also offers brilliant audio with richer bass and surround sound.
Which Soundbar Offers Better Built And Design?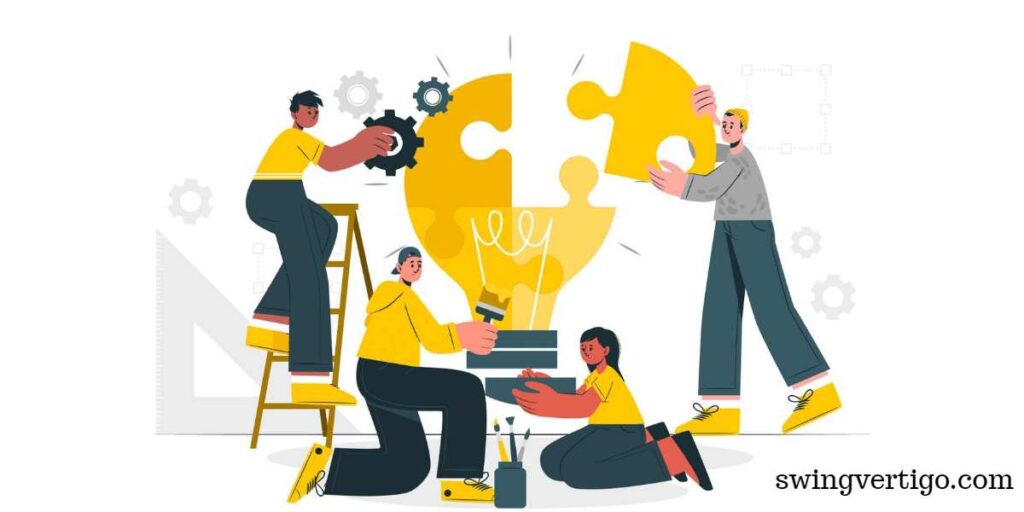 Honestly, both companies have done an amazing job on the build and design. Both soundbars are compact and elegant.
But there are differences…
Firstly, the Bose 700 reflects some light which might distract a bit, whereas Arc doesn't pose this issue. I don't think the reflection on Bose 700 is a bother; it's not that much.
Second, Bose 700 is smaller and weighs less than the Arc. So, for those who might consider space as an issue, Bose 700 might catch your eye.
Besides that, both are well-built, and the built is durable enough to last for years.
---
References For Further Reading:
---
Which Soundbar Delivers Better Connectivity Options?
Well, here's something major to know.
Bose 700 offers Bluetooth connectivity with a decent range, while Arc doesn't.
This is a major deciding factor for many.
Although both offer Wi-Fi connectivity, Bluetooth is preferable to many.
Finally, Who Offers Better Convenience?
Both soundbars offer convenient ways to use them, but there is a very noticeable thing.
Bose 700 offers the universal remote, which many people find handy. Keeping that aside, both offer touch controls and an app too.
Undoubtedly, Bose 700 has the upper hand here. But if you don't mind not having a remote, then Arc is worth considering too.
Some More Points of Difference:
In my experience
In my experience, comparing the Sonos Arc and the Bose 700 has been an interesting journey. While both soundbars offer impressive audio quality and advanced features, there are certain aspects that set them apart.
Firstly, in my opinion, the Sonos Arc shines in terms of its immersive soundstage. The combination of its upward-firing speakers and Dolby Atmos support creates a truly captivating audio experience. Whether I was watching a movie or listening to music, I felt like I was surrounded by the sound, adding depth and realism to my entertainment. Additionally, the Sonos Arc's ability to adapt its sound to the specific layout of my room through Trueplay tuning further enhanced the overall audio performance.
On the other hand, the Bose 700 impressed me with its exceptional clarity and detail. The sound produced by this soundbar was incredibly crisp, making dialogue and vocals stand out with remarkable precision. It delivered a balanced sound signature that appealed to my personal preference for accuracy and fidelity. Furthermore, the Bose Music app provided me with extensive control over the soundbar's settings, allowing me to fine-tune the audio to match my individual listening needs.
Ultimately, when it comes to choosing between the Sonos Arc and the Bose 700, it boils down to personal preferences and specific requirements. Both soundbars offer their own unique strengths and features, and it's important to consider factors such as room size, desired audio experience, and budget. In my understanding, thoroughly assessing these factors and conducting your own audio tests can help you make an informed decision that aligns with your preferences and provides you with an immersive audio experience.
So, The Winner Is…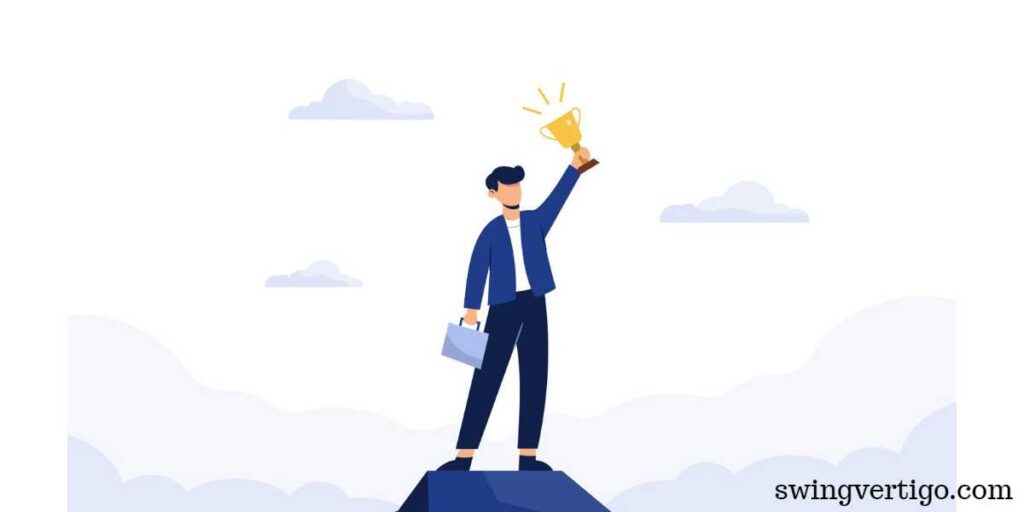 Well, you know every aspect you need to decide which is better for you. But you also might want to know a winner based on our analysis.
But for you, the decision should depend on your needs:
In terms of reputation, Bose holds a strong one for it in the market. Bose is surely a trustworthy brand, but Sonos is catching on too.
All this is based on the comparison I did, so it is useless to keep going like this. This was to give you a rough idea about considering things per your needs and to help you compare Sonos Arc vs Bose 700.
Now all that is to it is your final verdict.
It could be based on technical specifications or trust in the brand.
Whatever you decide, your decision should be with respect to your budget and needs.
So, what's your final choice? Share it in the comments below:
Rach Wellard
Rach Wellard is the driving force behind Sound & Solitude. Her mission is to help you discover the profound impact of sound in your daily life and to explore the beauty of solitude. With a deep passion for the connection between soundscapes and emotions, she brings a unique blend of expertise and personal dedication to our platform.
Rach understands that every individual's auditory journey is unique, and she's here to guide you every step of the way. As a devoted audiophile, Rach's discerning ear carefully selects the most exceptional products that align with your desires for Sound or Solitude. In a world filled with noise and chaos, Sound & Solitude serves as your sanctuary.
Rach's journey as an autistic individual with a heightened sensitivity to sound fuels our commitment to creating an inclusive space where everyone can find solace while enjoying the meaningful sounds in their lives. Her understanding of diverse sensory needs enables us to offer personalized recommendations and insights, ensuring that your chosen audio equipment not only meets technical criteria but also resonates with your unique sensory preferences. And if you simply seek the best sound possible, Rach has you covered.
At Sound & Solitude, authenticity is our foundation. We provide unbiased reviews and comparisons because you deserve nothing but the truth. Our reviews are meticulously crafted, drawing upon Rach's deep understanding of audio technology and the human experience in the Sound and Solitude realms. Whether you're searching for noise-cancelling headphones to immerse yourself in music or seeking a gaming headset that transports you to virtual worlds, you can rely on our reviews and personally tested comparisons to find the best equipment for your specific needs. Explore our carefully curated content, from the latest wireless audio advancements to tips for creating your ideal auditory retreat.
Let Sound & Solitude be your companion in your quest for perfect sound, rich experiences, and beautiful serenity. Join Rach as she redefines the way you listen, connecting you to the power of Sound and the Solitude it brings. Together, we'll evolve into your trusted platform for all things related to Sound & Solitude.