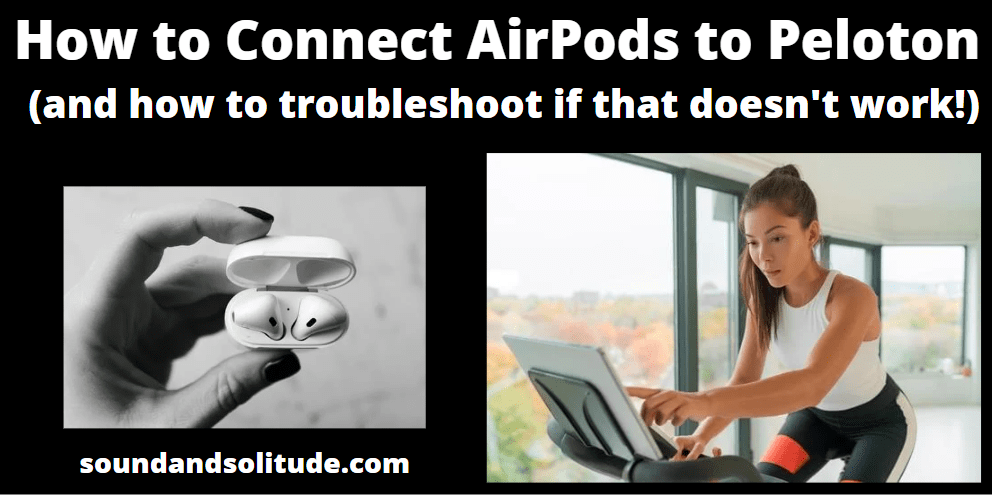 In today's guide, we will discuss how to connect AirPods to a Peloton exercise bike, so that you can exercise in sync with your favorite beats in no time!
Peloton bikes aren't built for an Apple device, so you must connect them manually with your AirPods or AirPods Pro for the first time to let your favorite exercise music tone your muscles!
The steps are stupidly simple, but we will offer you much more than that – all the troubleshooting plus some FAQs as well. Let's begin:
Table of Contents
7 Easy Steps on How to pair AirPods to Peloton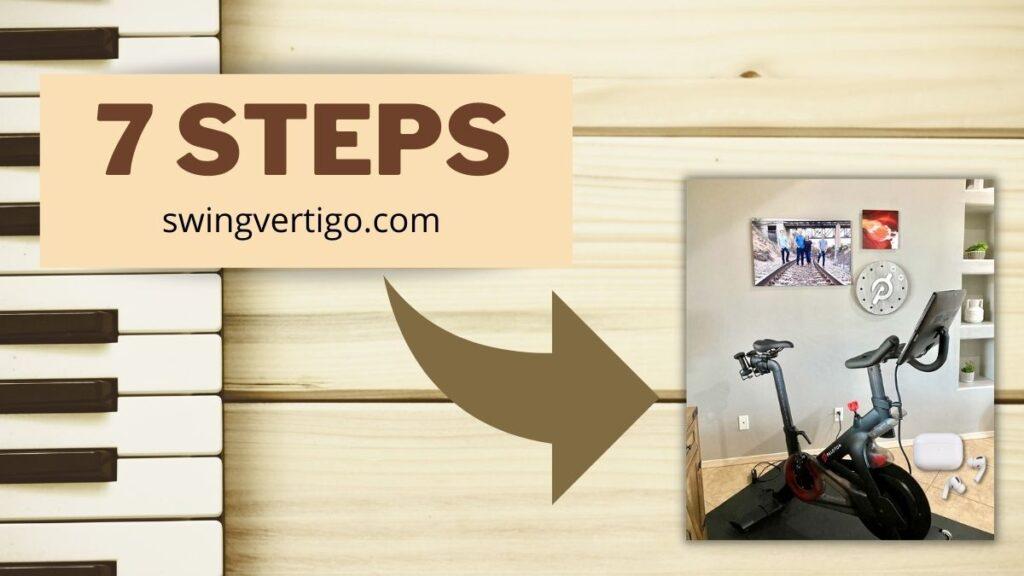 Before we begin, know for certain that AirPods can flawlessly work with iPhones and other Apple devices. They have dedicated Apple H1 headphone chips designed for seamless pairing. But that's not the case with non-apple devices like Peloton bikes.
However, there is a nice little trick to let them work like normal Bluetooth earbuds. This magic will allow you to connect them to your bikes like any other headphones. And if you want a special pair of headphones for your Peloton, check out our post here.
But how to achieve this magical feat? Just follow this step-by-step tutorial:
7 Simple Steps
Ensure that the Bluetooth option is active for your AirPods and that they are not connected to any other device.

Place your pair of AirPods into their charging case and keep the lid open.

Now, we come to that "magical" part. You will have to reset your AirPods by holding the back button of the case for 3–5 seconds (minimum) until the amber light blinks thrice.

After the AirPods are reset, put them into pairing mode again. Now, you can try to pair them with the Peloton touchscreen.

Close the AirPods case lid and select your "AirPods" from the "Available devices" list on your Peloton touchscreen.

Wait until the status of your AirPods turns to "Paired"

Click on the Peloton logo on the bottom center of your touchscreen and return to the "Featured" page.
---
Also Read: Your AirPods keep cutting out? This guide will help you with this!
---
That's all you need to do. Go for a test ride and see whether the sound is properly playing through your AirPods.
I Use AirPods Pro. Can I Connect them With my Peloton Bike?
Hell, yes! Just follow these steps one by one:
What If My AirPods Don't Pair With Peloton?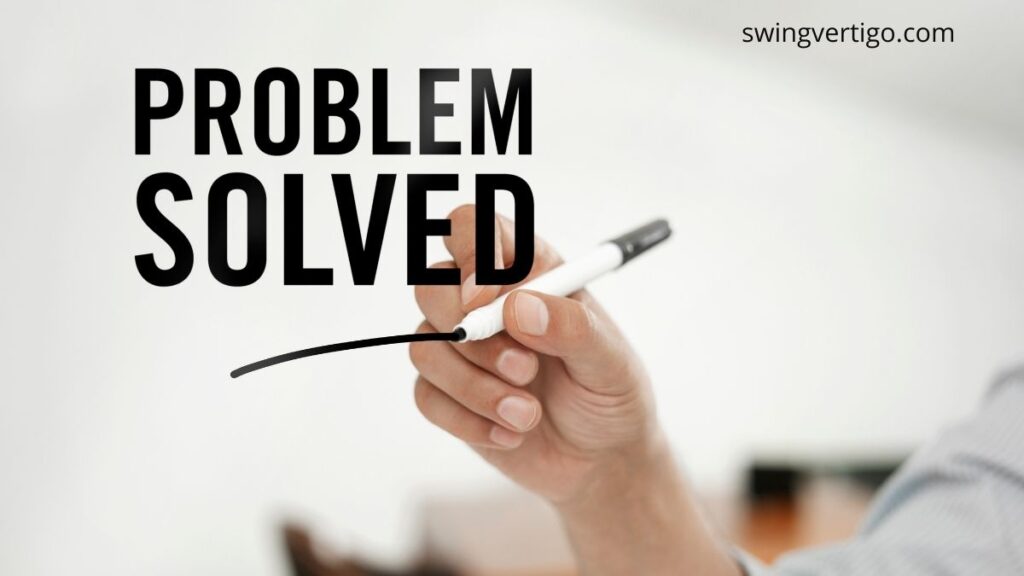 Even if you've followed the steps above, sometimes your AirPods or AirPods Pro may still not paid with your Peloton. Here are some problem solving solutions:
Issue #1: AirPods Case doesn't Light Up!
The reason why your AirPods case doesn't light up is pretty simple. Your AirPods case needs charging. Always ensure adequate charging before pairing it with your exercise bikes.
---
Also Read: Why Singers Wear Earpieces [Hint: Not For Show]
---
After your Apple buds are fully charged, they will comfortably light up, and you can continue with the steps I have listed above.
Issue #2: AirPods Are Not Connecting To Peloton
You thought the pairing job was done. You played your favorite music but didn't start. There is only 1 reason for this:
The two devices (AirPods and bike) didn't connect. Let me list some common causes of this problem:
I am very sure that these tips will solve your initial pairing woes. Once you have paired your bike and got some beats going, subsequent connections will become very smooth.
Issue #3: AirPods Volume Too Low!
What's that one thing which keeps us going during intense workouts?
Energetic beats. And we can't imagine energy-filled jazz songs without a decent volume. So, if you find that the pairing has been successful, but the volume is too low, try out these solutions:
At the right corner of your Peloton touchscreen, choose Settings.
Next, select Developer (you must enable it if not done).
Finally, choose Networking

⇾

Disable Absolute Volume Control

.
As a final tip, ensure that you run the latest software updates for your Peloton system.
Bonus Tips For Easy Pairing Of AirPods With Peloton!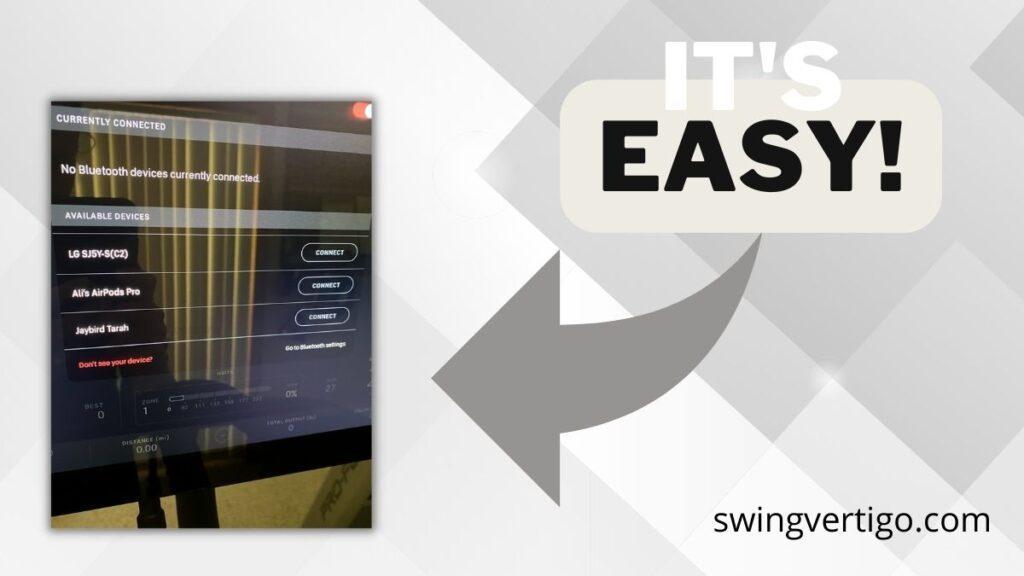 Here I am sharing the real experience of Peloton users, so following these tips will save a lot of your time. It will make your pairing job effortless as well.
Let's begin right away then:
Why Connect AirPods with Peloton Bike? (All Benefits Revealed!)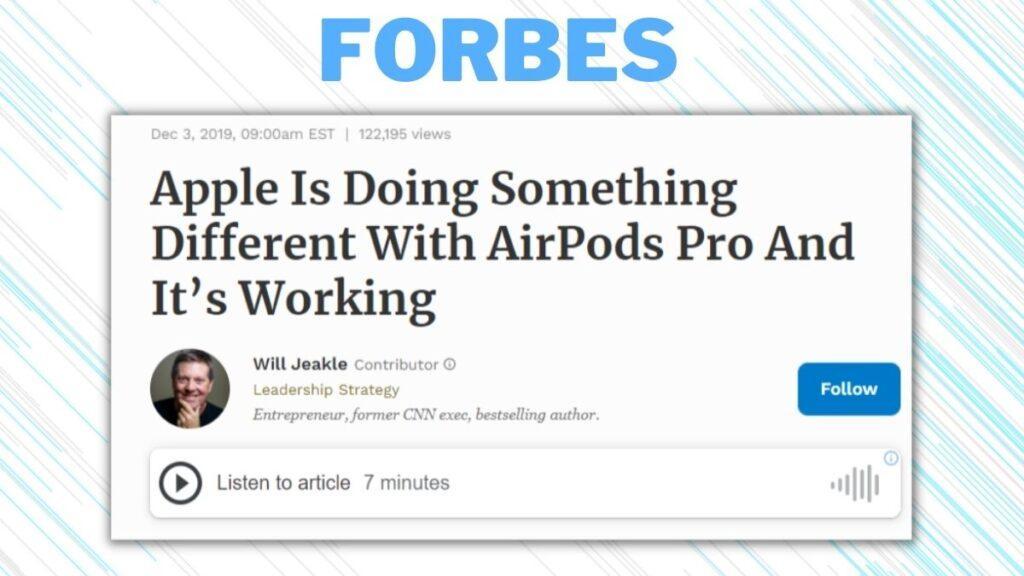 You may know some of them already, but here is the full list:
FAQs
Still have questions? Find all your answers here:
1. Can I connect AirPods and AirPods Pro at the same time?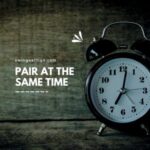 Yes, you can pair both Apple devices simultaneously with these steps:
Step #1: Turn on your Peloton touchscreen and select the first pair of AirPods or AirPods Pro you want to connect first.
Step #2: Make sure your Peloton app is running via screencasting on your Apple TV.
Step #3: When your phone is locked, access the AirPlay option by selecting the icon in the control center.
Step #4: Choose "Share audio" under the settings of connected devices.
Step #5: Keep the second pair of your AirPods or AirPods Pro close to your Peloton touchscreen.
Step #6: Find your second device on the screen, tap it, and select "Share Audio" again.
But there is one obvious catch. You can't play music from both devices at the same time.
2. Can I Play Netflix on My Peloton Bike?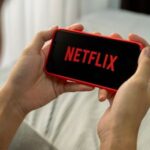 Riding an exercise bike and watching Netflix just go together, don't they! But unfortunately I have mixed news for you:
You can't watch Netflix directly from the Peloton app, but you can do so via your browser.
Follow these steps:
1. Inside the home screen, scroll below and select the "Internet" app.
2. Enter netflix.com into the browser.
3. Log into your account and watch your favorite shows while riding on the Peloton bike simultaneously.
Awesome!
For a better experience, you can cast the Peloton screen on your smart TV to watch high-quality content on the big screen. Don't forget to pedal while you're watching!
3. Can I Pair My Peloton Bike With Other Bluetooth Headphones?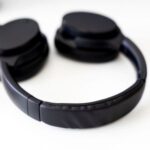 Peloton bikes are 100% compatible with all Bluetooth devices, including headphones. You can follow these steps to make the task easier:
1. On the left side of the touchscreen, select the option "Bluetooth Settings".
2. Inside the settings, search for your Peloton and click on it.
Your pairing job is done!
As a pro tip, you can keep your Bluetooth headphones paired with the peloton before the exercise. You will see a prompt on the screen asking you to pair your headphones instantly.
4. Can I Play My Own Music On Peloton?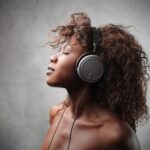 You can't play your own music on Peloton, however Peloton bikes offer two options for music lovers: Spotify and the Apple Store, which is a home for countless music pieces across genres.
5. Is Using AirPods Safe?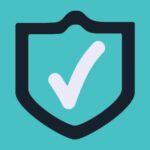 Using AirPods is safe, and there is conclusive evidence to prove that. They emit negligible radiation, even less than your smartphone. And they are super comfortable to wear and perfect for fitness workouts.
6. Can I Pair My AirPods With Other Company's Smart TV?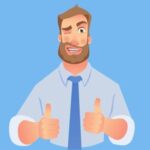 You can easily pair your AirPods with another company's smart TV, as long as that smart TV supports Bluetooth audio.
7. How Can I Pair my AirPods with my Apple Smart TV?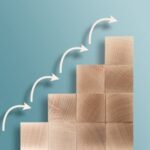 Your AirPods will be paired automatically with your Apple Smart TV if you have logged into your AirPods with the same iCloud account as your Apple TV. If not, then simply follow the steps below:
1. Have both AirPods inside the case.
2. Hold the pairing button until the light inside the case is active.
3. Now, head over to your Apple TV. Inside its settings app, open Remote and Devices and then select Bluetooth.
4. Finally, you need to select your pair of AirPods from the device list.
8. Is it necessary to be a cyclist to ride a peloton?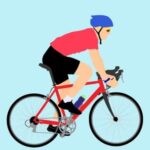 It is not necessary to be a cyclist to ride a Peloton. As long as you are within the recommended height and weight ranges, you can always ride a Peloton bike and improve your physical fitness. You don't even need any experience in outdoor cycling, either (perfect for indoor nerds like me!)
The Peloton is a great tool for cycling lovers for indoor spinning.
---
Final Words on How To Connect AirPods To Peloton
Here ends my tutorial on how to connect your pair of AirPods with your Peloton bike.
Now, I hand over to you.
Were you able to pair the two devices using the steps above? Or do you have any extra tips to make the task easier? Share it in the comments below.