JBL Bluetooth smart speakers have become the industry standard in portable audio. You may want to party or be an introverted audiophile; JBL has a speaker tailor-made for you (seriously!).
In case you face connection issues or otherwise (discussed later) in your JBL Wireless speakers, you can easily reset it by holding the power button and volume up + together until the light around the rings glows.
For a specific speaker model solution, continue reading my street-smart tutorial on how to reset JBL speakers. By addressing some of these concerns, you may be able to avoid purchasing a new Bluetooth speaker.
Resetting JBL Speakers (All Models): The Ultimate Cheatsheet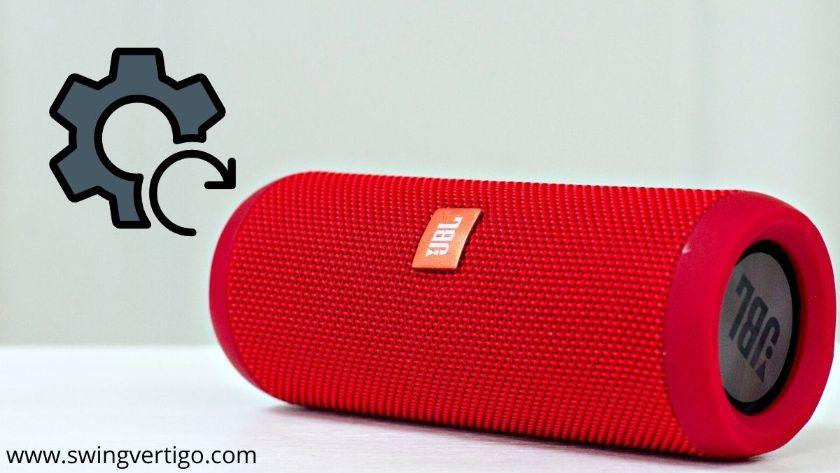 Each JBL speaker has a mechanism for resetting it. Before attempting to hard-reset any of the JBL speaker models, there are a few things you can try first.
Before you do anything else, try rebooting your connected device. Sometimes, restarting the speaker, regardless of whether it is connected to a phone, computer, or other nearby devices, may solve the problem.
| | | | | | | | | |
| --- | --- | --- | --- | --- | --- | --- | --- | --- |
| | JBL Charge | JBL Flip | JBL Go | JBL Pulse | JBL Clip | JBL Boombox | JBL Xtreme | JBL Link |
| Steps In Brief | Press Vol + And Play Button Simultaneously | Press Vol+ And Play Button Simultaneously | Press Vol+ And BlueTooth Button Simultaneously | Press Vol- And Power Button Simultaneously | Press Vol+ And Play Button Simultaneously | Press Vol+ And BlueTooth Buttons Simultaneously | Press Vol+ And Play Buttons Simultaneously | Press And Hold The Mute Button Until It Shuts Down |
| Difficulty Meter | Easy | Easy | Very Easy | Medium | Very Easy | Easy | Easy | Medium |
| The time needed to fix | 3-5 minutes | 3-5 minutes | 2-4 minutes | 3-5 minutes | 2-4 minutes | 3-5 minutes | 3-5 minutes | 4-6minutes |
Before you try to reset your JBL speaker, make sure you don't have any other options because doing so would erase all of your prior data and personalization settings. And once the reset is complete, you'll have to start anew.
Also Read: 5 Reasons Why JBL Speaker Turns Off Automatically 
How to Reset JBL Charge Speakers (Charge 3 and 4)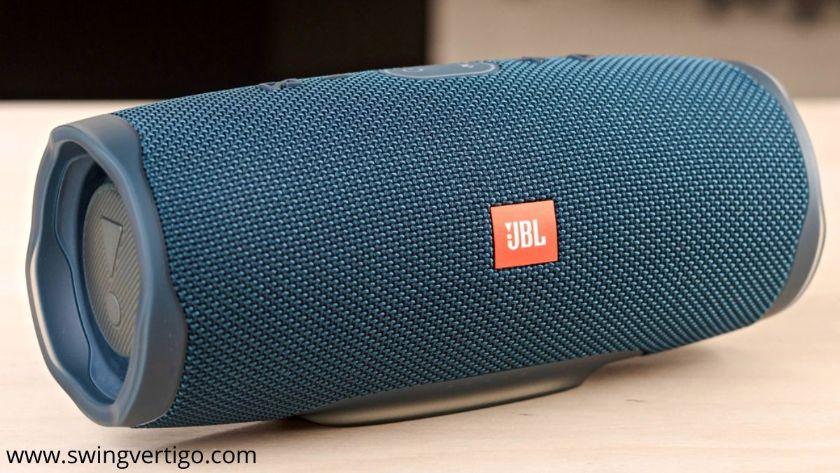 Here's how to reset your JBL Charge Speakers:
On JBL Charge 4 speakers, change the second step above by long-pressing the volume up and Bluetooth buttons together for at least 15 seconds or until the speaker shuts off.
How To Reset JBL Flip Speakers (3,4 and 5) Step-By-Step!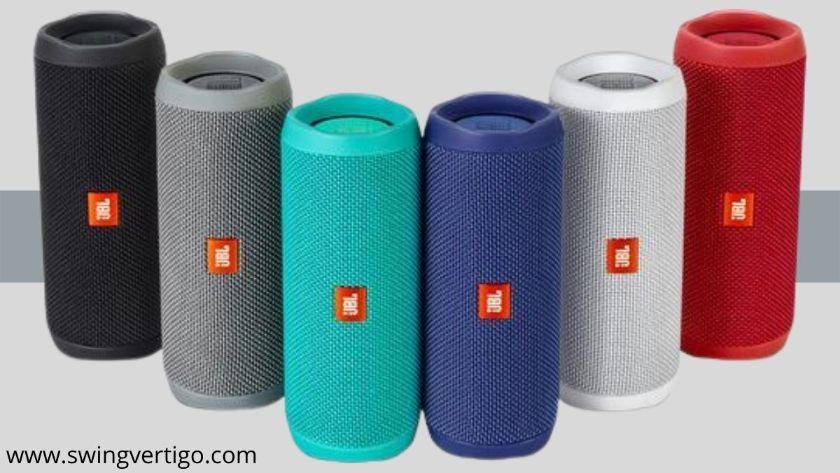 Resetting your JBL Flip is one of the most common techniques for resolving issues such as Flip 3 not turning on or off. Here are the simple steps you need to follow:
Also Read: Can You Carry JBL Speakers On A Plane?
How to Reset JBL Pulse 3 Speakers Without Breaking Your Head?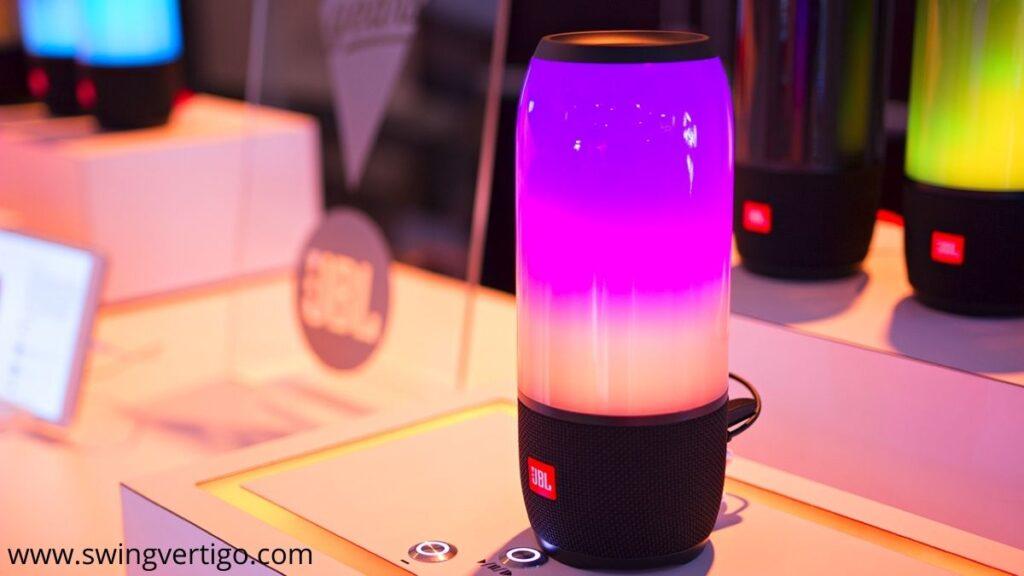 This list would be incomplete without the steps to reset the JBL Pulse 3 Speakers.
You've effectively reset your JBL Pulse 3 speakers if their settings appear brand new and have no previous memories. Well done!
How To Reset JBL Clip 3 & 4 Speakers The Old Fashioned Way?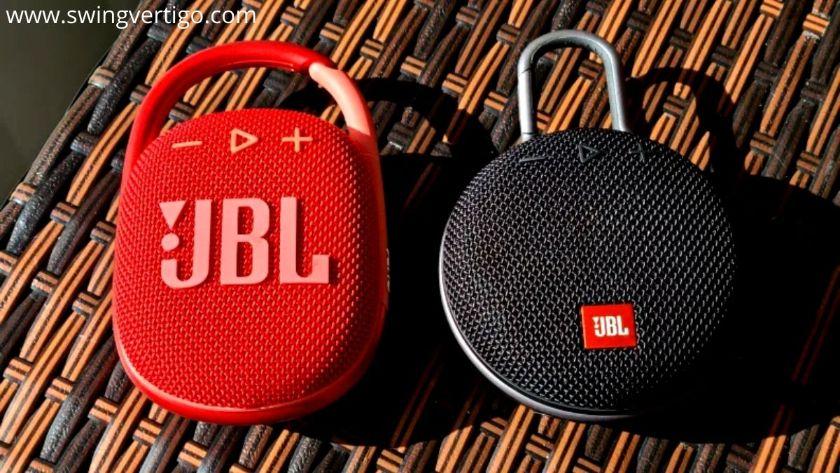 The steps to reset your JBL Clip 3 portable speaker are outlined below.
Please note that just like others, the JBL Clip 3 speaker, like all other JBL speakers, will entirely forget the previously paired devices after resetting and will not pair with them again.
JBL Flip 3, JBL Flip 4, and JBL Flip 5 are compatible with these instructions.
How do you reset JBL Boombox speaker In Less Than 2 Minutes?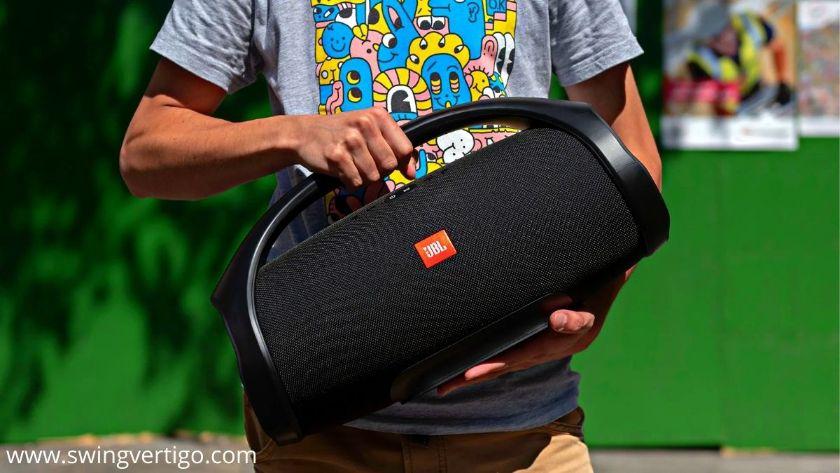 We've already shown you how to reset a lot of JBL speakers. But how could we overlook the JBL Boombox, a work of art in its own right! So, if you have one and want to reset it, here's how.
Before we begin, here's the catch:
If you skipped over the points above and went straight to this, you won't be able to pair your JBL Boombox speaker with the previously paired devices after it resets. They'll be taken down. Therefore, consider it carefully before moving forward.
Ok, now let's dive into the steps:
You are good to go now!
How to Record-Time Reset JBL Xtreme Speakers (Xtreme 1 and 2)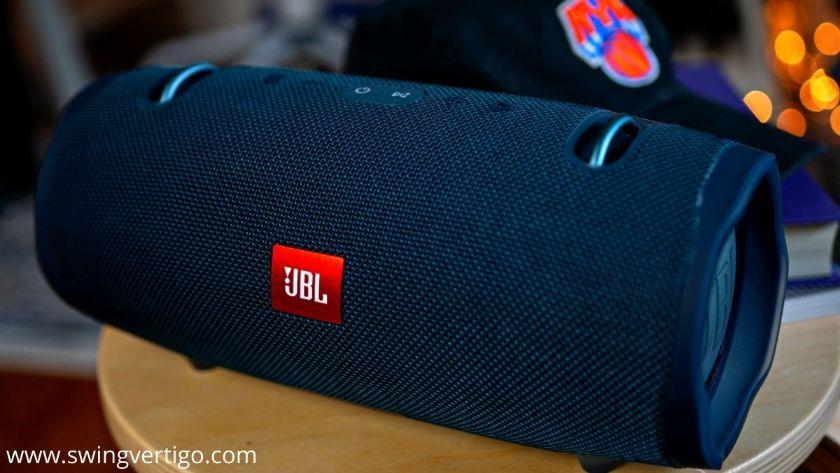 Many music fans specifically prefer the JBL Xtreme Bluetooth Speaker. It's a popular speaker for Android and iOS devices since it allows for easy audio playback. If you are stuck with its resetting procedure, here's how you can do it.
If you've gone through the scoping phase, you know that when almost all JBL speakers are reset to factory settings, the previously paired devices are erased from the speaker memory. They won't be able to be paired with it again.
How To Reset a JBL Speaker Link 10 Fast and Easy?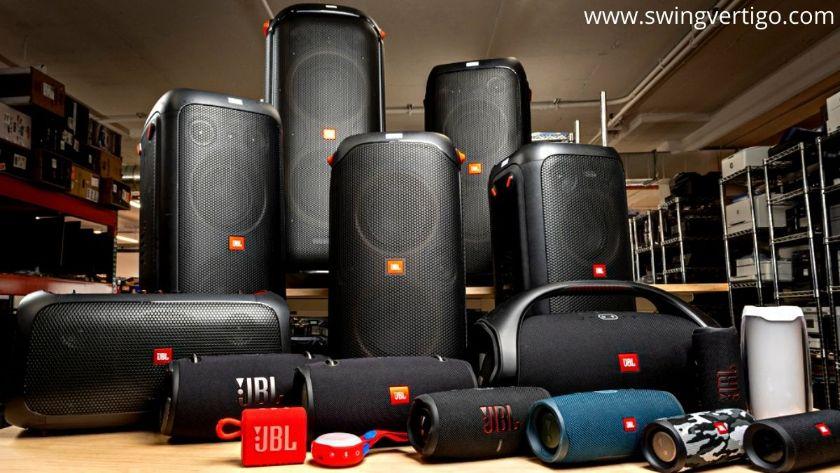 Consider the following simple steps to reset JBL Link 10:
When To Reset JBL Speakers? [Troubleshooting Secrets Revealed!]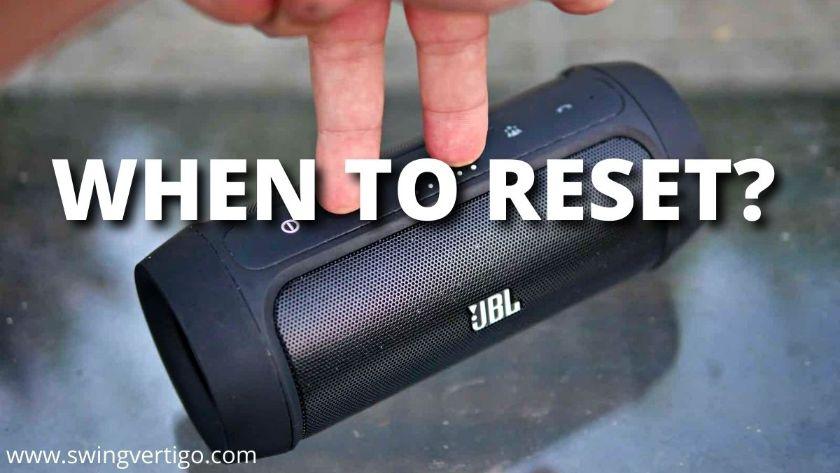 Here's what you need to do:
From your device's Settings menu, turn on Bluetooth. If the JBL speaker isn't already listed, search for a new device and pair it. After you follow the on-screen instructions, your phone and speaker will be paired. If the speaker still doesn't work after this, try a reset.
Check to see if the problem is occurring on all of your devices.
HERE'S THE TRUTH:
On the computer, JBLs can sometimes be buggy, and the audio quality can be quite noisy. When switched to the phone, it may work fine. This usually happens when speakers or headphones are connected to low-battery devices or when the JBLs are low-battery. After you've charged your devices, begin the process again.
Alternatively, if the problem does not appear to be resolved, you can restart it.
You Have Reset Your JBL Speaker, but the Problem Remains. What Should We Do Next?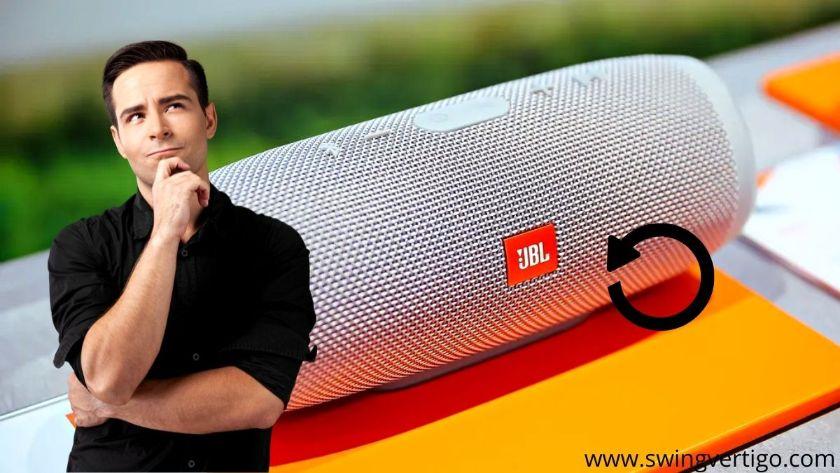 Resetting your device may or may not solve your problem. Thus, what further alternatives do you have? Let's figure it out!
How to Reset JBL Speakers: FAQs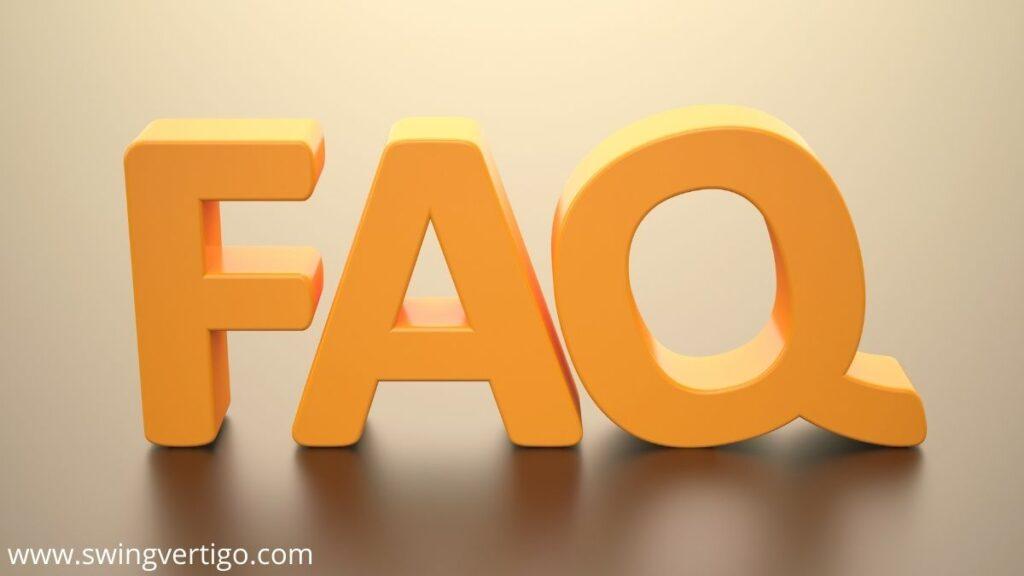 1. What does resetting a JBL speaker do?
After a reset, the JBL Speaker returns to its factory settings. Resetting will remove the data of paired devices as well as previous connectivity.
2. Why do I have to reset my JBL Bluetooth speaker?
Resetting your Bluetooth device will fix the problem if it is paired with an unusual device and won't connect to other devices.
3. Why won't my JBL turn on or charge?
If your JBL speaker isn't turning on even after a full charge, the power button may have been damaged. Here's what you can do: connect your charger to the USB-C connector and check that the power signal on the device's base is flashing.
4. How many devices can JBL Speaker be paired with simultaneously?
The connection limit is two for devices that use the 'connect' method. Those with the most recent protocols can connect to 100 speakers at the same time.
5. Are JBL Speakers Any Good?
Without a doubt, JBL speakers are ideal for listening to music with loud basses, such as pop or hip-hop.
The rugged, powerful, and lightest speaker, the JBL Clip 2 portable is a completely waterproof design and streams music wirelessly.