Looking at Astro A50 vs A40, both are eye-catchers when you want to buy gaming headphones with attractive designs and provide value.
Though there are noticeable differences in their features, like the control panel placement and removable microphone, a complete analysis surely could cut down the trouble and give you clear sight.
Keep reading for a definitive comparison of Astro A50 vs A40.
Astro A50 vs A40: Head-On Comparison
Challenger
Pros
Comfortable fit for long gaming sessions.
Well-balanced sound profile with punchy bass for a great neutral listening experience.
Pro wireless design and sturdy construction.
Companion software offers useful configurations for all the pros out there
Cons
Not portable due to its bulky design
Terrible noise cancellation feature.
Expensive
The command center requires MixAmp Pro TR
If you are a light gamer like me and a wire is not something that would cause you to hassle, the Astro A40 headset is worth consideration.
Winner
Pros
Comfortable fit with no worries about battery time.
Offers a spacious and open soundstage for an immersive audio experience.
Sturdy and durable, built for the longevity of the headset
Base station with built-in MixAmp
Companion software offers presets and graphic EQ to users.
Cons
Not compatible with Xbox
No phone call management controls
Poor sound isolation due to its design
A wireless headset is generally preferable for hardcore and professional gamers or streamers. Also, having controls on the headset is only for convenience, as comfort is what matters to them. They should consider the Astro A50 headset.
Astro A40: The Premium Feeling
A premium gaming wired headset that offers movie theatre sound quality, comfort, a dynamic design, and comes with a control pad. It holds a reputation for being one of the best gaming headsets in the market.

I think it's a pretty decent product and has value for its price. But you can't have a straight verdict without a detailed review. So, keep reading to find out if it's the right one for you…for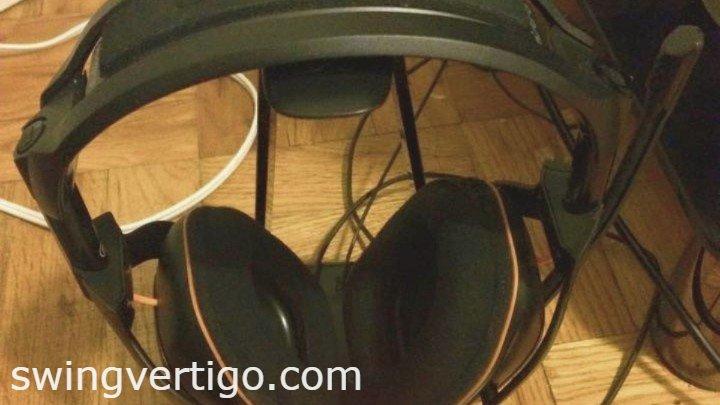 Astro A40: User Experience and Analysis
First things first, Astro A40 is a wired headset. If you like to play freely and prefer a wireless headset, then you should consider the Astro A50 headset.
 
I usually play on my PC for fun, and it doesn't bother me to have a weird headset. But for those who intend to be gamers or streamers, wires would cause trouble.
 
I also must mention that Astro A40 doesn't work with an Xbox. So, those looking for a headset for Xbox should check out the A50 model. But do not assume that the wired headset will have better sound quality. Both models have fantastic clarity and bass, though there are some differences.  
 
If you base your choice on having wireless or wired headphones, it depends on how much freedom you want while playing. Wires sometimes cause hassle while playing.
 
Since Astro A40 is wired, there is no charging-related specification. It helps you not to worry about dead batteries or recharging them.
 
The next thing you might consider is comfort. The headset has over-the-ear ear cuffs that are very cozy. The headset's weight is around 350 grams and is light enough not to cause uneasiness.
 
It is not placed on the control pad if you consider its control panel. Many of you would prefer to have controls on the headset, but you may also like a separate control pad. That's totally up to your use and comfort.
 
As for its warranty, it has a manufacturer's warranty for a 1 year period. There are no such issues with the headsets, as per the customers. It generally provides service for a decent period of time.
 
Considering Astro A40's sound quality, I am sure it provides a great gaming experience. Although, it does not support Dolby Digital, unlike Astro A50.
---
References For Nerds:
---
Astro A40 Design: The Stylish Gaming Look
Audio Quality: Clarity and Precision
Microphone: Detach It For Convenience
Connections: Versatile
More Exciting Specifications
Astro A50: A Quick Glance
Astro A50 is a premium, well-reputed wireless gaming headset. It provides comfort and amazing sound quality that ensures a lovely gaming experience. It, too, is known to be one of the best gaming headsets on the market.

It is a bit expensive but also does hold value for its price. But as you know that nothing can be said straight without a detailed analysis, let's dive right into it…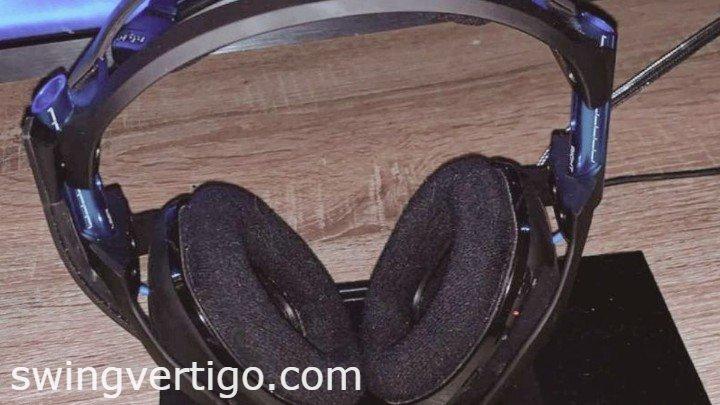 Astro A50: A Thorough Assessment and Specifications
The first thing that catches the eye is that, unlike Astro A40, Astro A50 is a wireless gaming headset suitable for different types of gaming. This means that you get more freedom. With a range of about 30 feet (ca. 9 m), I think it is decent enough for most needs.
 
Now, its power consumption includes a rechargeable battery that will last for about 8 to 10 hours with a full charge. It will alert you when you have about 20 minutes of battery left.  
 
Comfort is something that cannot be neglected. With its cozy over-the-ear ear cushions, I think you would not have an issue. It is also light enough not to cause any trouble.
 
For those of you who are looking for a headset for your Xbox and PlayStation, Astro A50 meets your requirements. But if you want to use voice chat for the Xbox 360, you must attach a small cord to the control unit.
 
Unlike the A40, Astro A50 has a control panel on its body. This is something many gamers find suitable for them. It is more comfortable to have the controls on the headset only. It also has a base station that offers connectivity.
 
Speaking about its sound quality, it has an amazing sound that immerses you in the experience. It supports Dolby Digital, which is an excellent part of its sound capabilities.  
 
As far as its design is concerned, it looks sleek and dynamic. Wearing these sure gives gaming vibes.

Also Read: Do You Want To Get Jacksepticeye Headphones?
---
References For Nerds:
---
Astro A50 Design: Made For Comfort
Sound Quality: Accurate in Bass
Power: Why the Battery Won't Disappoint
Microphone: Noise-Cancelling
Connections: Greater Utility
Other Exciting Specifications
Also Read: Logitech G933 vs G935: 9 Features That Differ [Updated 2021]
| | | |
| --- | --- | --- |
| Parameter | Astro A40 | Astro A50 |
| Compatibility | Xbox 3.5 mm male connector allows more devices to connect. | Xbox wirelessly connects to more devices (lacks 3.5 mm jack) |
| Battery Life | Not Available | 15 Hours + |
| Highest frequency | 20 Hz- 24000 Hz | 20 Hz- 20000 Hz |
| Microphone | Detachable microphone | The microphone cannot be detached |
| Control Panel | No control panel. You can buy a device called Mix amp. | The control panel is placed on the headset. |
| In-line control panel | Control panel on the cable (makes up for not having a control pad) | No In-line control panel |
| Software | Astro Command Center (No amp required) | Astro Command Center (Requires MixAmp Pro TR) |
| Dolby Digital | No Dolby Digital | Dolby Digital for immersive and precise audio quality. |
| Weight | 0.8 lbs | 0.7 lbs |
| Color | Black Xbox, Black PS4, X-Edition | Black and Gold, Black and Gray |
| Price | Check Price | Check price |
Which one is better Astro A40 or A50?
To give a clear-cut verdict, Astro A50 is surely a better-quality headset. It is wireless, supports Dolby Digital, and is more compatible. But knowing which one has more advantages should only affect your decision if you don't mind spending extra bucks.

But those of you who are concerned with spending money on a device that fits your needs should base your choice on what fits your needs better. For example, if I had to choose a pair of headphones for light gaming on a PC, I would go for Astro A40.
Which is Worth buying…
A worthwhile buy is something that satisfies all your needs and fits your budget. If you just buy a product without knowing your needs, you will most likely regret your decision. So, to reduce trouble, I would like to share with you a method that helps me.
I simply make a list of my needs and another list of what extra features I would like. Then I first narrow down product choices to a handful on the basis of which ones fulfill my needs. Then out of those handfuls, the one which covers most of my wants would be my preferred choice.
Should you buy Astro Gaming products?
Astro Gaming is a part of the well-reputed LOGITECH brand. The customers of Logitech have great trust in the brand. Astro Gaming has also been able to hold great trust for its brand in the eyes of its customers.
 
Knowing its origin and its reputation, entrusting the brand is totally fine. The customer's review for these headsets also shows the same.
Can you use Astro A50 on PS5?
You can wirelessly connect Astro A50 to the PS5 for uninterrupted gaming.
We have that this Astro A50 vs A40 comparison will help you make a better choice.