In today's guide, you will discover the 9 best earbuds that look like earplugs, so say goodbye to harmful noise once and for all.
The unsafe use of personal music devices has risked more than 1.1 billion youngsters with hearing loss (as per WHO). But does it mean we will stop enjoying music altogether?
Of course, not! And that's why I have crafted this extensive roundup. Here you go!
😉Quick Glance of Earbuds That Look Like Earplugs
---
Love Reddit? Here Are Some Awesome Earplug Headphones Reddit Threads I Found!
---
🤔Why Use Headphones That Look Like Earplugs?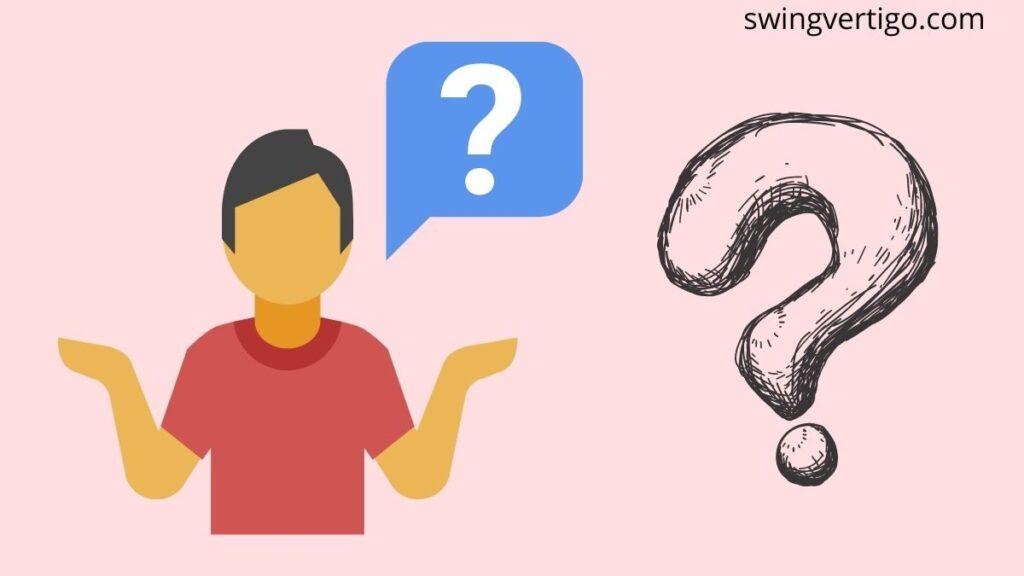 The earphone headphones keep the world calm, provide hearing protection, and at the same time, ensure that you can enjoy your favorite music. Well, it offers the best of both worlds!
Earphones are no longer a simple tool that can be stabbed in your ear and forgotten. We have already discussed the various headphones that look like earplugs at work, but you may not be working in harsh environments.
You may be standing in front of a crowded subway every night, visiting a noisy gym frequently, your neighbors may be party lovers, and your partner snores all night, maybe.
To turn off all that noise, you can use one of those big and ugly earmuffs or one of those nasty earplugs.
Both are uncomfortable and not very stylish, so you need such a product to rescue you from inevitable situations like these.
Let's talk more about them in detail. If you want hearing protection for your dogs, check out our latest roundup.
⚖️TOZO T10 Pros and Cons
🎼Testing TOZO T10 For Sound Quality, Fit, And More!
If you are searching for an ultra-compact and lightweight earphone that does not compromise its sound quality, these are made for you.
The bass is powerful, and the high-fidelity audio of these earplug earphones has crystal-clear treble and an accurate midrange.
Also Read: Tozo T6 vs T10 Wireless Earbud Comparison [The Epic Showdown!]
Not only this, but these earphones have more than just good sound quality. They also have a charging case providing about 30 hours of playtime.
You can listen to your favorite music for up to 6 hours on a single charge without the case. It does not take much time to get fully charged, as it takes less than 2 hours to do so. Its rechargeable battery is reliable and fabulous.
All the additional battery life improvisations depend on your usage as well. So do take care of it.
But at the same time, the earphones are waterproof to withstand immersion to a depth of 1 meter of water for about 30 minutes.
Also Read: Top 3 Earbuds For Construction [Pro Noise-Cancelling Choices]
This also means that you can drop it in the tub or sink, and it will stand up intact, but it is also sweat-proof so that you can go to the gym without hassles.
These earphones are about one-quarter the size of a regular earbud, so they subtly fit in your ears, making them high-quality earplugs.
These earphones are surprisingly affordable and are definitely recommended for anyone looking for great sound and comfort at an affordable price.
⚔️VANKYO TWS Pros And Cons
🎵Testing VANKYO TWS For Sound Quality, Fit, And More!
Also Read: How To Clean Earbuds Step-By-Step [Simple Guide]
🤺Purity TWS Pros And Cons
👉Testing Purity TWS For Sound Quality, Fit, And More!
The Purity True Wireless Earbuds are available in various small, medium, and large sizes to ensure a comfortable, noise-reducing fit.
In addition, Purity True Wireless earphones provide excellent sound quality and fast Bluetooth connectivity for a seamless listening experience.
Gamers, you will love what we are going to disclose to you. You can enjoy 4 hours or 10 hours of game time using the included charging case. This means they are compatible with your gaming setups too.
Adding more to this, the Purity True earphones have an LED indicator that shows the battery percentage, so you will never run out of information regarding your battery life.
Things get even better than this in these budget earplugs; unlike other wireless earphones that can not use a single headphone, you can choose between the two available modes: stereo mode and single ear mode.
However, these earphones should be used, preferably near the sound source, due to reports of skipping sounds on the move.
All the features available on these earphones are accessible from a single button for functions on the back of each earphone, making audio control easier than ever.
🔬Mpow M30 Pros And Cons
🧑‍🔬Testing Mpow M30 For Sound Quality, Fit, And More!
What our experts found particularly exciting about these industrial earplugs was that the ear fins hold these fashioned earplugs firmly in the ear to prevent them from falling off and eliminate the need for constant readjustment.
These earphones have a nano-coating that withstands all kinds of moisture, including rain and sweat, so new earphones aren't quickly lost to water damage.
The M Pow M30 In-Ear Bluetooth Earbuds are similar to earphones as they are small and lightweight, fit seamlessly into your ears, minimize background noise, and provide optimal comfort.
Also Read: Mpow X3 vs M9 Detailed Comparison [Who Is The Winner?]
It takes only 1.5 hours to get charged fully. After charging, you can use the included charging case to run alone for 5 hours or support up to 25 hours of playtime. And this is a superb feature in itself.
Unfortunately, these earphones only come with medium and large tips, making them uncomfortable for people with small ears. However, you can fix this issue by purchasing some small tips individually.
😏Plugfones Pros And Cons
👷Testing Plugfones For Sound Quality, Fit, And More!
Plugfones is a comfortable earplug manufacturer founded to make headphones and earphones for people who work in noisy surroundings, such as factory workers.
They have developed several hybrid earphone headphones, including Basic, Guardian, and Libertate versions. But here, we will be discussing the Plugfones Basic Earplug-Earbud Hybrid model.
These come with high-quality audio speakers that are comfortable and reduce noise, providing ultimate hearing protection and a reflective listening experience.
Plugfones are not only just unique; they are designed to last forever as well. Regarding comfort, Plugfones are suitable for all types of ears, can be worn for hours, and prevent the ears from experiencing any form of irritation.
Some more features include:
😬Etymotic Research Pros And Cons
🤔Testing Etymotic Research HF5 For Sound Quality, Fit, And More!
If you are looking for earphone headphones that fall within the limits of your budget, there are plenty of options.
There are virtually many earplugs that sound good enough on the market, but most have a fair share of distinct flaws.
The Etymotic HF5 is a high-performance noise-blocking earphone designed for comfort, durability, and functionality.
It can be incompatible with most devices, or it has less than a good build, or the simple fact that it doesn't fit your ears perfectly.
Whatever it may be, it is hard to find the perfect earphone headphones with all these features without paying a lot of money.
Etymotic In-Ear earphones are all about balance and sound quality, making Etymotic fans fall in love with the Etymotic Research HF5 the most. The customer review of this product is fantastic.
Moreover, it provides a near-perfect musical experience even in a very loud environment and is built on good noise isolation.
😯Liberate 2.0 Pros And Cons
🧐Testing Liberate 2.0 For Sound Quality, Fit, And More!
If you thought Basic Plugfones was a great product, get ready for much more!
For something within your budget limit, it is hard to imagine a set of earphone headphones that offers a better combination of build and audio experience than Liberate 2.0.
These headphones contain an in-line active noise-canceling microphone feature for phone calls, various buttons like a volume button to increase or decrease the volume, a rugged play and pause button, and one to resume songs.
Here are some of its features in a nutshell
After all, Liberate is designed to last a long leisure time with a flexible wire housing to withstand a bit of roughness. Its external buttons make it easy to use.
✂️ISOtunes PRO Pros And Cons
🤓Testing ISOtunes PRO For Sound Quality, Fit, And More!
ISOtunes PRO Earplug Headphones are very popular for good and justified reasons. They offer more effective noise cancellation in a louder environment than any other in-ear headphones currently on the market.
This small device features 27dB ANSI-certified noise reduction ratings, which means it drowns out a lot of external disturbances.
These aesthetics provide the best epic sound you can get while listening to tunes with a set of earplugs without hearing loss.
ISOtunes PRO not only removes incoming ambient noise but also has a noise-canceling microphone to enjoy clear and amazing calls in loud noises.
It's best suited for:
Some more key features include:
🧠ISOtunes Xtra Pros And Cons
🙃Testing ISOtunes Xtra For Sound Quality, Fit, And More!
ISOtunes Xtra is a unique masterpiece of its kind in terms of noise reduction and enhancement technology.
With 27 dB ANSI-certified noise-canceling and 100% OSHA compliance for workplace usage, this Bluetooth earphone offers a better noise reduction rate than most other earphones on the market.
The microphone also features noise-canceling and echo-cancellation technology to provide clarity on voice calls and a superb experience while hearing your favorite tunes—no more hassle of cumbersome wires.
Here are the key features to look for:
🥇Who Wins In This Fierce Earplug Headphones Contest In 2023?
🌝The Clever Earplug Headphones Buying Guide
Now that we know which wireless earphones to recommend when looking for the right earphones let's talk about how we chose them.
Sound quality, comfort, durability, and charging capacity are the main factors distinguishing high-quality wireless earphones from competitors.
You should set these priorities while searching for the best wireless headphones that look like earplugs.
🎼Sound Quality
You can argue that comfort is paramount if you are searching for wireless earphones that look and feel like earplugs.
However, even the most comfortable ear tip earphones can feel disappointing if the sound quality is not up to standard.
Fortunately, all earphones in our selection provide high-quality sound with varying precision.
Whether you want to listen to your favorite podcast while exercising or immerse yourself in detailed music frequencies, there's something on the list.
When prioritizing good audio quality, the most important thing is the large and perfect size of the driver.
This size is 1.77 times larger than the average headphone speaker driver and is not large enough to force a large and cumbersome external structure, so we recommend aiming for about 8 mm.
Another characteristic that affects the sound quality of wireless earphones is conformity. The better the earphones are in relation to the wearer's ear canal, the more effective they are in attenuating background noise.
💪Durability
Judging the quality of the headphone structure is challenging, especially on the Internet, which makes it difficult to assess the durability of wireless earphones remotely.
However, there is one thing you can check online before you buy. It is the waterproofness of the earphones.
If you regularly wear your earphones outdoors or in a sweaty area such as the gym, looking for water-resistant earphones makes sense.
😊Comfort Levels
Anyone who has bought wired or wireless headphones will find it challenging to find the perfect size of earphones.
The best way to find the right size for your ear is to choose earphones like the Purity True Wireless earphones that come in three different tip sizes.
As for the material, we recommend you prefer silicon chips. These tips fit comfortably inside your ear without wear.
Tapered tips are even better because they model the anatomy of the human ear for an optimal fit.
You will automatically find out that you have found the ideal fit yourself when your earphones have improved noise-canceling features, and you do not have to readjust their position every few minutes.
If you still find that your earphones are not stable, you may still need to hunt for the perfect ones.
Ear fins are small fin-shaped plastic parts that attach to the ear tips and align with the ear cartilage for added stability.
🔋Charging Capacity
The only drawback of wireless earphones on the wired model is that they must be charged enough to provide game time.
Therefore, one of the crucial factors considered while designing wireless earphones is the charging function.
Firstly, you need to know how long it takes to charge a pair of wireless earphones and how much game time you can get on a single charge.
In general, given the advances in audio technology, it is advisable to choose headphones that take less than two hours to fully charge.
Nowadays, finding a charging time of 2 hours is not difficult. Playback times vary widely depending on the earphone model and brand, so great care must be taken while choosing.
Headphones on the market can support up to 8 hours of playback time on a single charge, while other headphones are valued at half that time.
You do not necessarily have to pressure yourself to buy earphones on the market for the longest possible playtime. Just because it's available doesn't mean it's essential.
For example, if you just wear headphones for training in the gym, you may not need 8 hours of playtime. So you can save money and choose a shorter playtime instead. The charging case also needs to be considered in relation to the game time.
A charging case is provided with most wireless earphones. It is portable, and you can charge it on the go.
🙋‍♂️My Final Words On Best Earplug Headphones
You can now decide to buy earphone headphones that are perfect for protecting your ears and also fulfill the criteria of earbuds that look like earplugs.

These are the best hearing protection earplugs available in 2023.

If we go back in time, earplugs were not a niche product many years ago, but since have inevitably exploded into the mainstream market. It may surprise many, but it's not too hard to understand why they've been so popular over the years.

After all, they isolate noise, making your music experience much more precise and easier to hear.

It is essential for all music lovers to be able to block background noise while enjoying music.
If you require earphone headphones, try one of the products listed above.

They can keep the connection and protection of employees worldwide and do the same for you.
💡Earplug Headphones Frequently Asked Questions